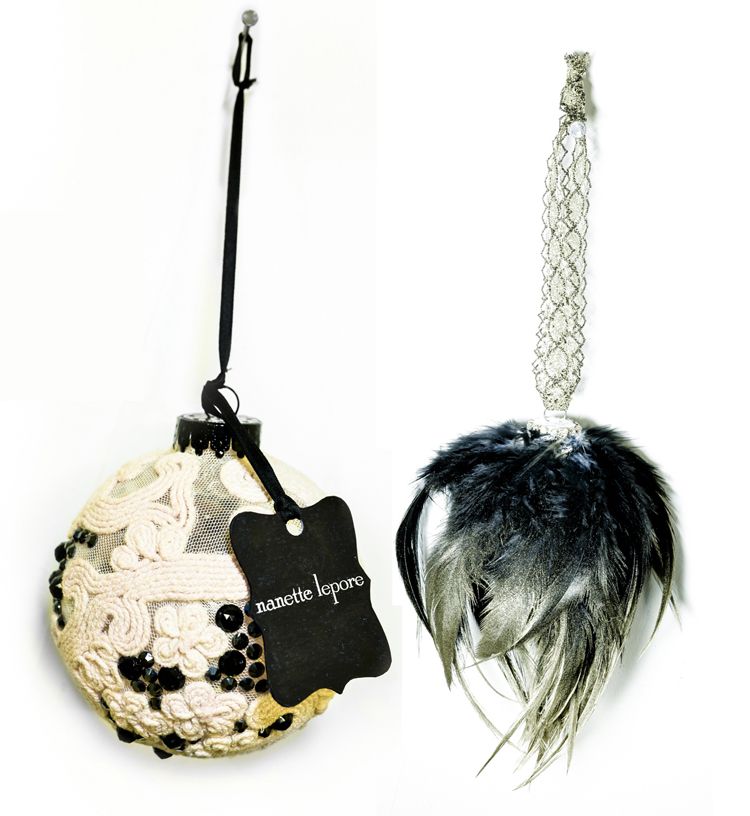 Photo Courtesy of Caravan Stylist Studio & Carlton Hote
During the holiday season it's almost inevitable that there will be designers working on some type of special edition item—beauty collaborations, Christmas scarves, cookware—if you can imagine it, it's likely been done. And while many brands have created ornaments in the past, they're now doing it with the added spirit of giving. Partnering with Caravan Stylist Studio and the Carlton Hotel, over 30 labels have created one-of-a-kind ornaments that will help to preserve New York's Garment District; proceeds from the sales will aid in supporting factories, suppliers and designers in the area.
On December 5, the Carlton Hotel will unveil its lobby Christmas tree which will be decorated with pieces from designers including Nanette Lepore, Anna Sui and Nicole Miller. "As the Carlton hotel is within walking distance of the Garment District, we're proud to celebrate the rich history of design in the neighborhood with a fashionable display this holiday season," said General Manager Victor Freeman.
Each ornament will be priced at $30 and all proceeds with go to Save the Garment Center, a non-profit that promotes the production of domestic goods through education and advocacy. "The holiday time gives us an opportunity to celebrate these designers and celebrate NYC in a festive way, while having people learn more about the Save the Garment Center organization," said Claudine DeSola of Caravan Stylist Studio. The ornaments will be available to view online on an "Instagram tree" at Made In NYC Holiday and are available to purchase on-site in the Carlton Hotel lobby.