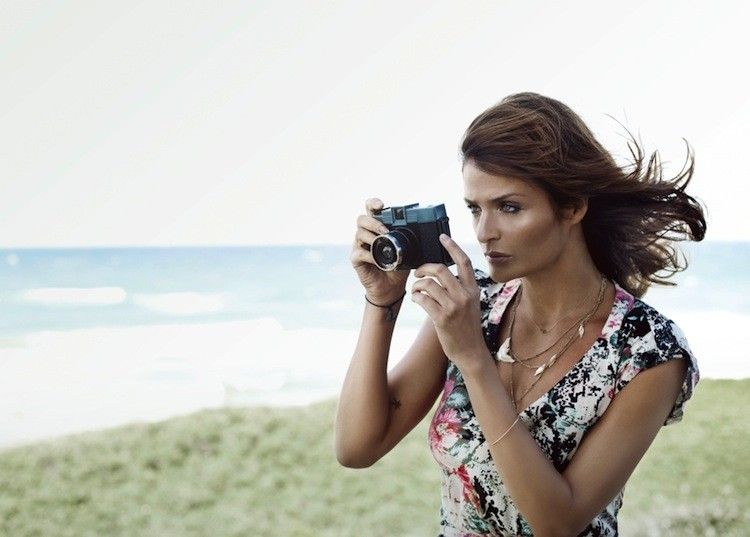 Photo Courtesy of Allwalks.org
The Luxury Collection Hotels & Resorts, the branch of Starwood Hotels & Resorts Worldwide Inc. that has some of the world's most iconic luxury hotels, has named supermodel/photographer Helena Christensen as its new "Global Explorer" brand ambassador. Christensen's mission will be to offer an "artistic and authentic view" of The Luxury Collection's ultra-desirable destinations via various projects and collaborations. For her first assignment she traveled to Peru, home to three stunning Luxury Collection properties, to photograph the country's many attractions. The results are now on display at an exhibit entitled Visual Journey, Peru at NYC's Bleecker Street Arts Club through February 17. The photographs will then be auctioned through Gavel & Grand, with proceeds benefiting anti-poverty charity Oxfam International.
Photo Courtesy of The Luxury Collection
"Much like travel, photography is most powerful when it is an immersive experience that elicits the emotions, memories and moods of a destination," Christensen says. "Exploring Peru with The Luxury Collection was particularly special because they uncovered hidden treasures of the country that I have never experienced before. I have always considered myself a global explorer, so this is my dream job!"
"Through her photography, and throughout her career as a model, Helena Christensen has always shared a singular perspective on the world around her," adds Paul James, Global Brand Leader for The Luxury Collection, St. Regis and W Hotels Worldwide. "We are thrilled to work with her as our newest Global Explorer, and look forward to inspiring travelers together to experience and celebrate the world's great destinations."
Photo Courtesy of The Luxury Collection
The Luxury Collection's impressive portfolio includes icons like The Equinox in Manchester, VT; the Palace Hotel in San Francisco, CA; The Fairfax in Washington, DC; The Chatwal in New York City, NY; The Liberty in Boston, MA.; The Phoenician in Scottsdale, AZ; the SLS in Beverly Hills, CA; the Park Tower Knightsbridge in London, England; the Turnberry resort in Scotland; the Hotel Marques de Riscal in Spain; the Gritti Palace in Venice, Italy; and The Laguna in Bali.