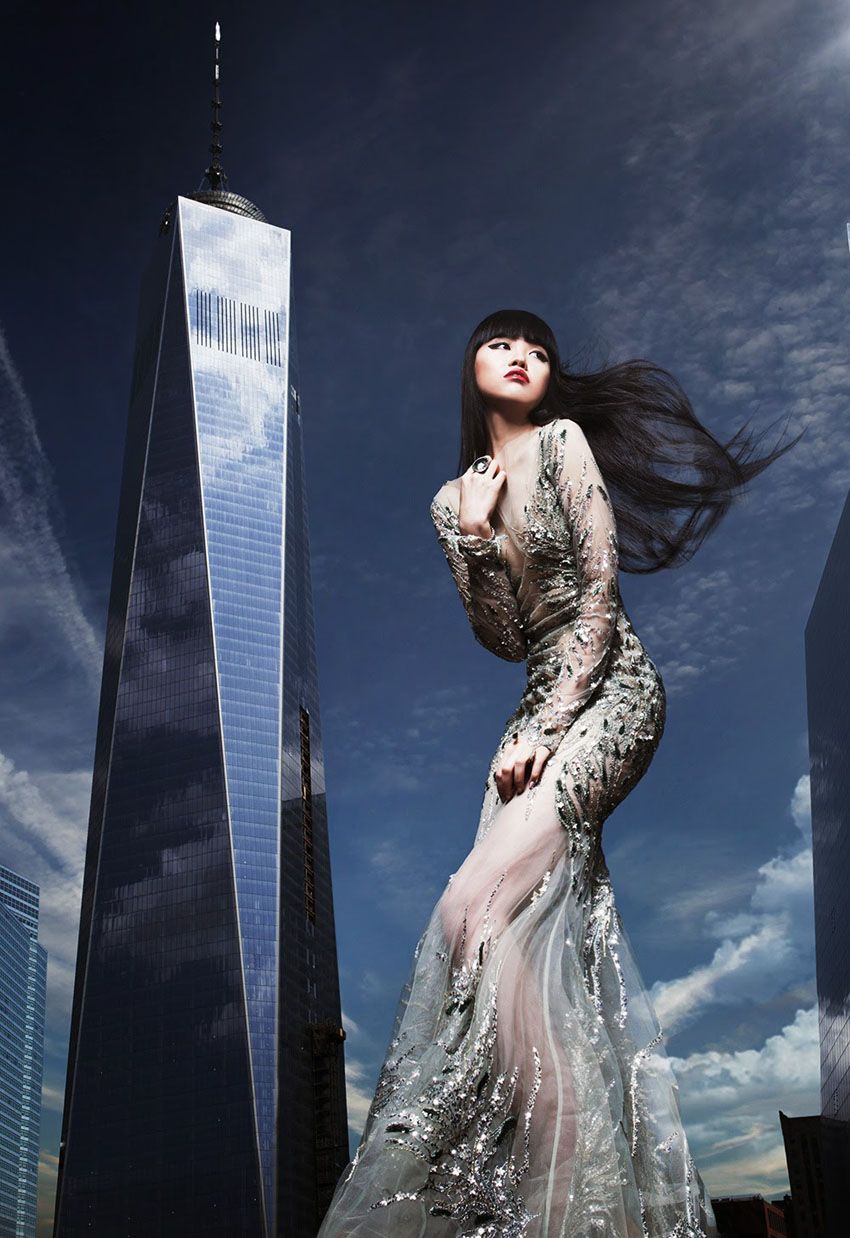 Photos Courtesy of J Model Management
So you thought unique, once-in-a-lifetime runways were just for Lagerfeld à la Fendi on the Great Wall of China? Think again. Model, entrepreneur and founder of J Model Management, Jessica Minh Anh, is well known for turning some of the most iconic buildings and natural formations into bona fide catwalks. The Grand Canyon, London's Tower Bridge and the Seine River in Paris have all been transformed into runways under the hands of the young visionary, and on June 25, Anh will turn One World Trade Center in a runway before it even officially opens. Scheduled to start on the 63rd floor at sunset, the floor houses glass-panel walls that will allow the New York City skyline to be the backdrop for the event. The J Summer Fashion Show will showcase haute couture and ready-to-wear from 10 countries and over four continents.
"The variety of styles and cultures is what makes the show dynamic and intriguing, and One World Trade Center is the perfect place to bring these together. You will see a creative mix of simplicity and sophistication in some collections as well as a dramatic flair with a burst of colors and textures in others," said Jessica Minh Anh. "But it's more than that for me—I hope to channel the values of hope, cultural integration and reflectiveness that this tower represents." Designers from around the world are scheduled to show including Ziad Nakad, Norka Peralta, Indonesian brand HAY UNITED, Spanish designer Diego Cortizas of Chula, American accessory label Cat Footwear, Brazilian jeweler Cristina Sabatini, Russian desinger Alina German and Puey Quiñones hailing from the Philippines.