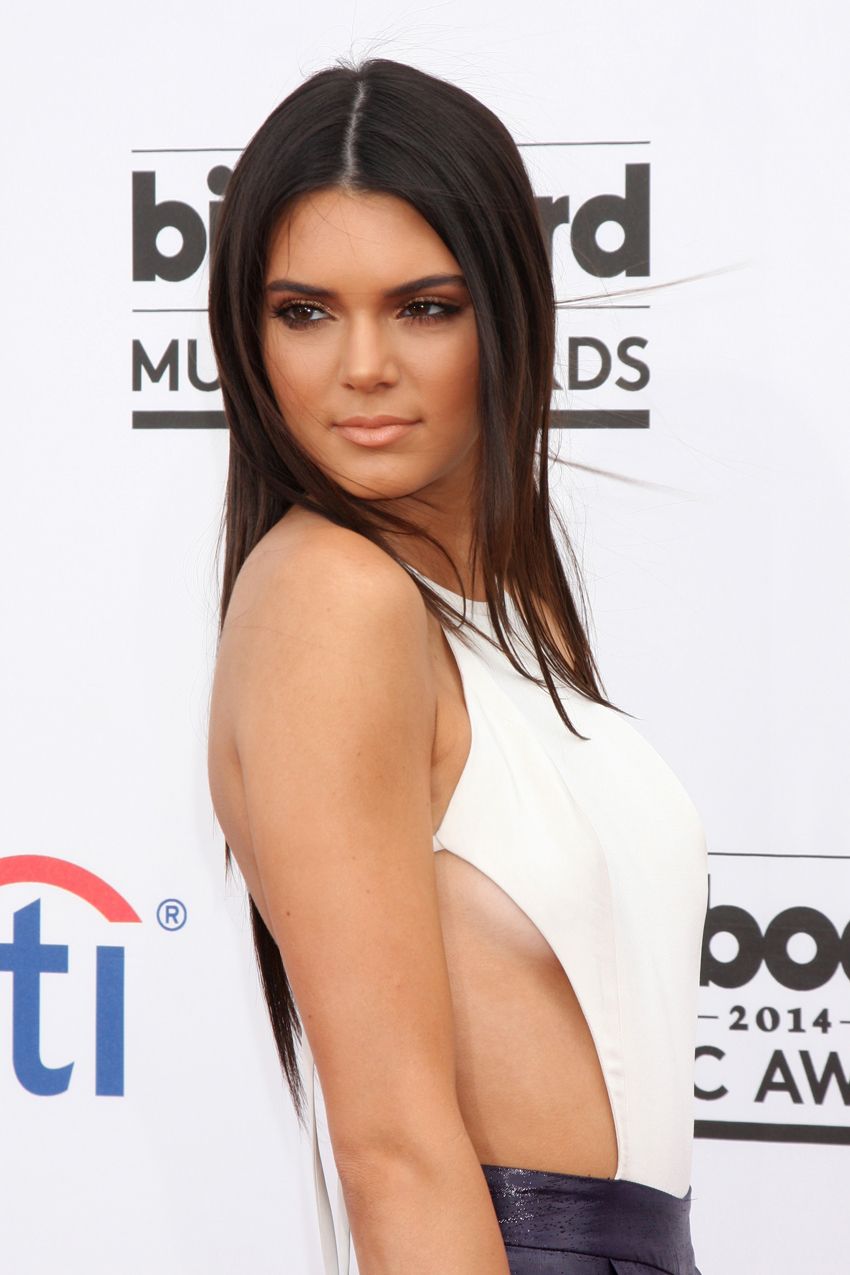 Photo Courtesy of Shutterstock
Maybe you were thinking this year was all about the Kardashian wedding—which, yes, admittedly was quite the shindig—but Kendall Jenner is not about to let her sister steal the spotlight. Walking for names like Marc Jacobs, Giles and Givenchy in the Fall 2014 shows, Jenner has landed her first big campaign for Givenchy F/W 2014. Starring alongside models like Jamie Bochert, Mariacarla Boscono and Peter Brant Jr., she sits in the corner of the shot, brooding in the darkened room. Photographed by Mert & Marcus, the photograph captures an almost unrecognizable, yet undeniably high-fashion Jenner.
Of course it doesn't hurt that Givenchy's creative director Ricardo Tisci is a close family friend. Having designed the gown Kim Kardashian wore down the aisle last month, it only seems appropriate to give her sister a campaign slot this season. While there are discussions on whether Jenner is a legitimate fashion star or just a flash in the pan, this campaign doesn't bode well for the naysayers. Better settle in—it looks like we'll be seeing a lot more of her in the high-fashion circuit.
Photo Courtesy of Givenchy