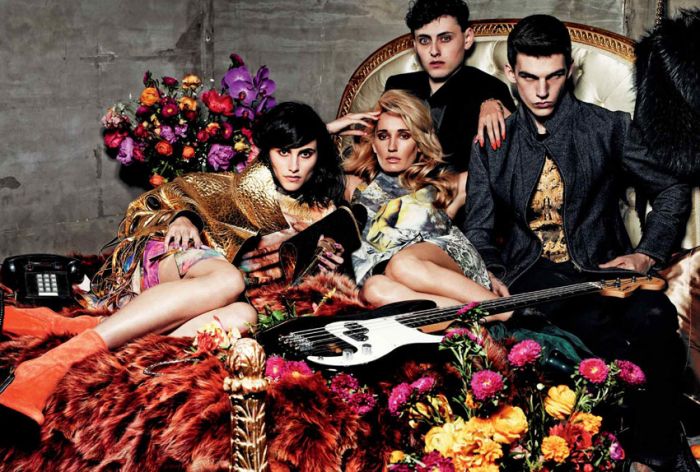 Photos Courtesy of Just Cavalli
We admit, we rather like fashion campaign season. Seeing new images of supermodels decked out in our favorite designers' duds is cause for every fashion lover to get just a little excited. The latest campaign to tickle our heartstrings (and likely our wallets come fall) is the Just Cavalli Fall/Winter 14/15 collection. Starring Langly Fox, Ruby Stewart, Matthew Whitehouse and Miles Hurley, the campaign was shot in Los Angeles by Michel Comte. The collection seems heavy in rich color, with highlights on burnt orange, vibrant blues and neon yellow. While elements of the California laid-back style were present, this campaign was clearly about layers. Leather draped over lace styled over leopard print kept everything looking very iconic of Cavalli.
"The campaign is characterized by a Renaissance rock atmosphere that underscores the free spirit typical of Just Cavalli," a spokesman explained to Vogue Italy. Donning a signature Cavalli look, a hodgepodge of fur, prints and mismatched color, the models strut around Southern California looking like a modern day band, posing with microphones and bass guitars—or out in their Jeep in their undies. To be fair—partying in your skivvies is pretty rock 'n' roll.