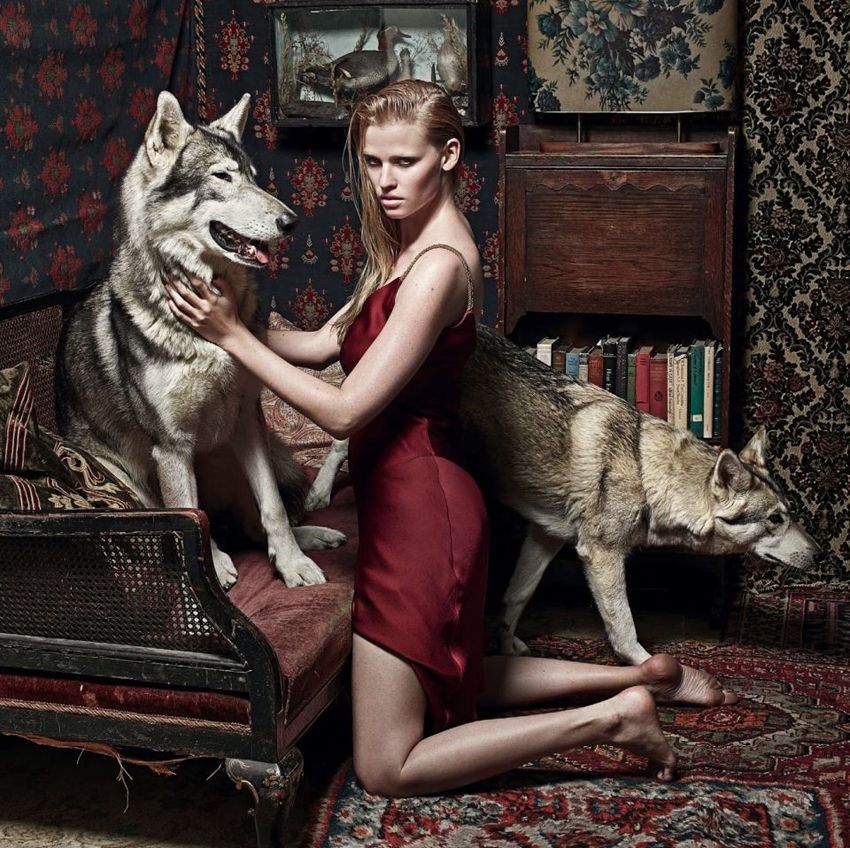 Photos Courtesy of Vogue UK
If we assume there is some truth to the saying "two are better than one" then we're hitting the style jackpot with this fashion news. Kate Moss, who took on the role of contributing fashion editor for Vogue UK last October, hasn't contributed much to the glossy aside from her name and a few high-fashion images. But it seems like for the September issue of Vogue UK (known for being one of the biggest issues in the industry), Moss decided to take her title a little more seriously. For what Vogue is claiming is their largest fashion spread ever, Moss will be styling Dutch supermodel Lara Stone—deep breaths everyone.
Moss has described the upcoming editorial as a "wild fairy tale" and will see Stone styled in silk, furs and lingerie posing with wolves—real wolves. Lensed by Mario Sorrenti, the images come across with clear Moss influence as Stone rocks everything from thigh-highs to risqué cuts to slip dresses—all of Moss' fashion staples. Featured designers include Alberta Ferretti, Dries Van Noten, Emilio Pucci, Versace, Alexander McQueen and Christopher Kane. Oh, and did we mention Cara Delevingne is on the cover?