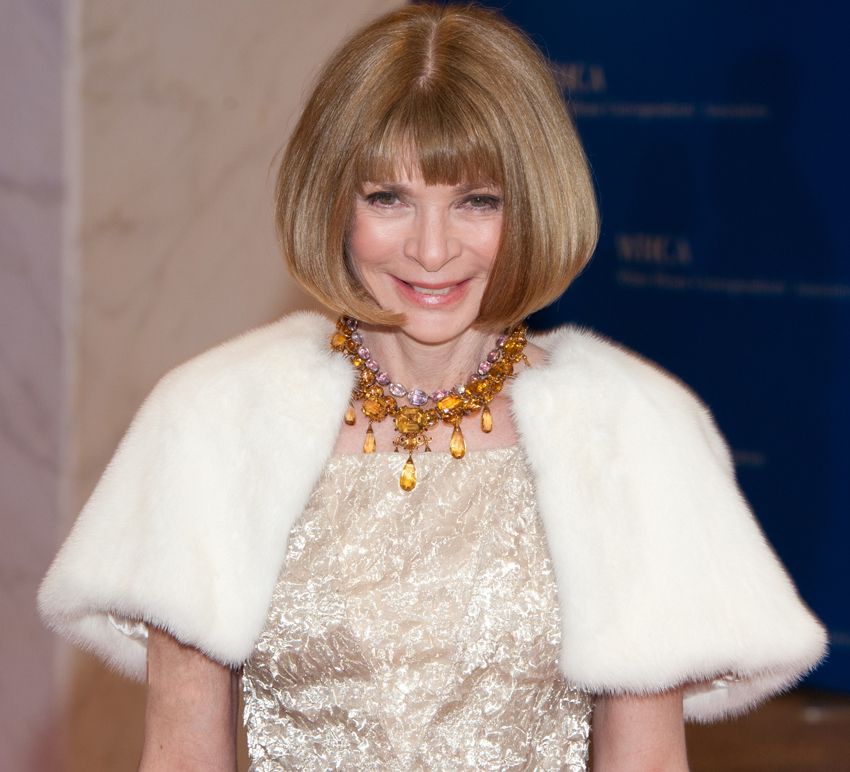 Photo Courtesy of Shutterstock
Anna Wintour is a tour de force. Editor-in-chief of American Vogue, artistic director at Condé Nast, trustee of the Metropolitan Museum of New York, the namesake of the Anna Wintour Costume Center and now the protagonist of her own musical. No, we're not kidding—there will be an Anna Wintour musical. We're pretty sure Wintour hasn't approved this (could you imagine?!), but this hasn't stopped actor Ryan Raftery from writing his own one-man show titled Ryan Raftery Is the Most Powerful Woman in Fashion. The actor, who has performed a different show every year since 2009, claims he ran out of autobiographical material and will be basing the musical around one incident in particular—the infamous Kimye cover. In the script, Wintour is fearful she'll be fired over the incident (unlikely) and has a flashback of her life at the publication.
While it probably won't be the kind of Wintour-based hit that The Devil Wears Prada was, as a parody it might actually be a success. Re-worked songs such as Let It Go are more aptly named things like Let Her Die or Chicago's Class changed to Flats—though in Wintour's case it seems more appropriate to name it Heels. The musical will premiere this Monday August 11 with encore performances right around fashion week—totally appropriate. But ridiculously implausible storyline and dance numbers aside, we'd like to reserve judgment until after it premieres. Even if it's terribly boring or horrifically skews the image of one of our favorite fashion icons, we can still say we spent the evening watching an Anna Wintour musical. And that's conversation gold.