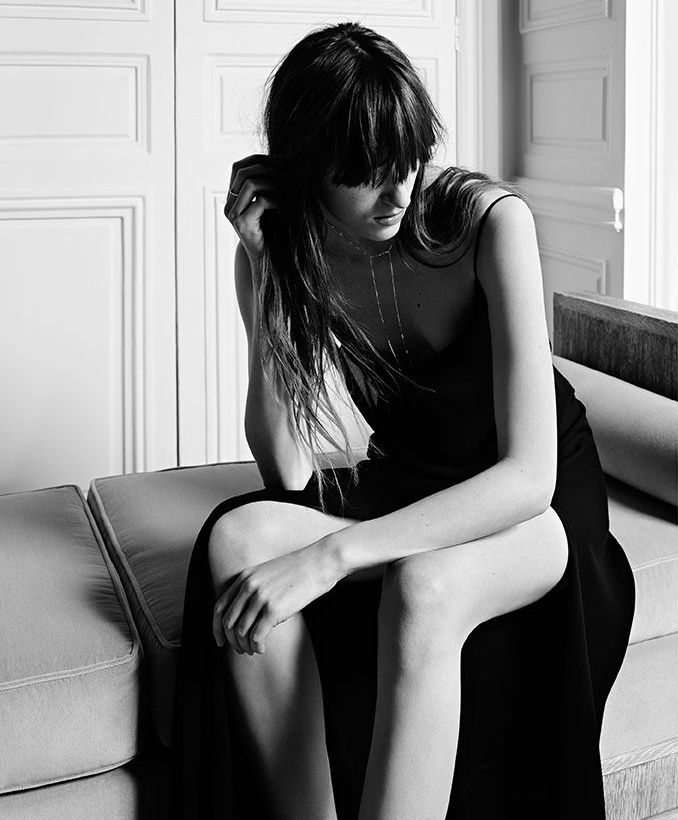 Photos Credit: Saint Laurent
For months there has been speculation that Hedi Slimane would exit his position as creative director of Saint Laurent. This morning, Kering, the holding group which owns the French fashion house, confirmed that the designer would indeed be parting ways after four years at the helm. According to market reports, both designer and brand failed to reach an agreement for a new contract. His current contract expired on Thursday.
"What Yves Saint Laurent has achieved over the past four years represents a unique chapter in the history of the house," François-Henri Pinault, chairman and chief executive officer of Kering, said in a statement issued by the company. "I am very grateful to Hedi Slimane, and the whole Yves Saint Laurent team, for having set the path that the house has successfully embraced, and which will grant longevity to this legendary brand."
Since taking over as creative director in 2012, Slimane's repositioning of the brand as Saint Laurent, and his edgier take on the house's traditional suits and smoking jackets, has resulted in amazing growth for the brand. Last year they took in revenues of €974 million (approx. $1.11 billion) up from their €707 million in 2014. Since 2012, sales have risen by over 20 percent each year, surpassing the average for the overall luxury market. Since Slimane's appointment he's more than doubled the company's revenues.
While Kering will no doubt have trouble finding a replacement that can replicate Slimane's impact on the brand, designer Anthony Vaccarello's name continues to pop up in the running for the creative director position. The Belgian designer studied sculpture at La Cambre and broke onto the scene ten years ago when he won the Hyères International Festival of Fashion and Photography. He's well known for his work on Versace's Versus line, and his own brand of skin-baring, leggy and slender silhouettes. If chosen for the position he could start as soon as May 1—just in time for the Spring 2017 shows in Paris this fall.