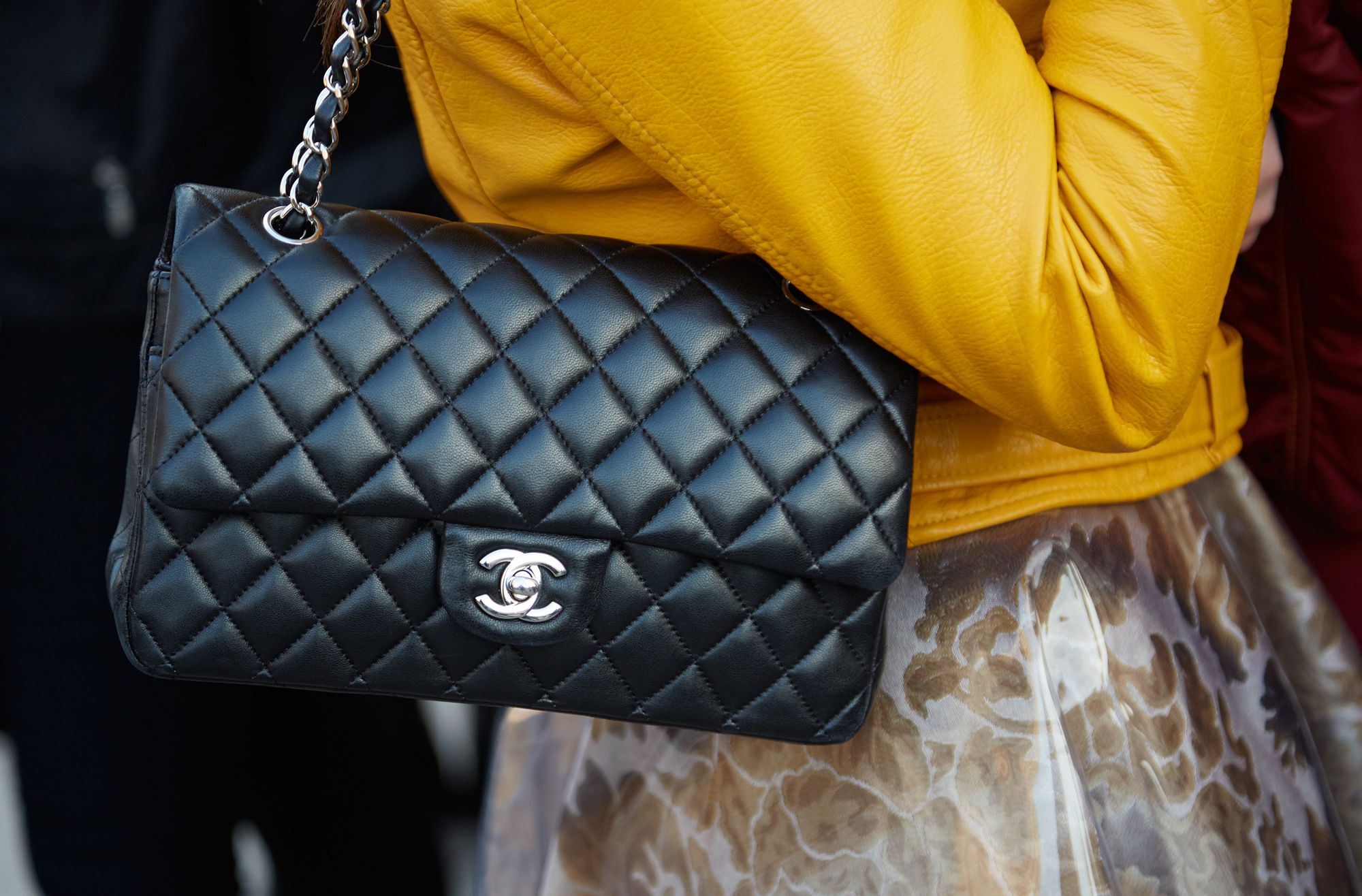 Photo Credit: andersphoto / Shutterstock.com
When Baghunter released a study earlier this year stating that Hermès Birkin bags were a better investment than stock or gold we were ecstatic. Not that we needed an excuse to go out and buy a new bag, but that was a great one. Now a new study suggests that Chanel's flap bags should be our next investment purchase. Since 1955 the value of the bags, and by extension most of Channel's purses, have only ever increased over the years, with prices jumping up 71.92 percent since 2010. The house's first flap bag, the Medium Classic Flap Bag, was released at a modest $220 price point in 1955; today it's worth $4,900.
Photo Credit: Baghunter
The study was an analyzation of the Chanel 2.55 Medium Classic Flap Bag, but comparable numbers were seen across the board with the brand's similarly styled 226, 227, and the Chanel Boy Bag in small and medium. The growth of the bags has outpaced not only the rise of housing prices since 1955, but has also outperformed the S&P 500 for the last six years in a row. While inflation can be attributed to a portion of this price increase, Baghunter is quick to point out that inflation between 1955 and 2015 averages 3.7 percent per year. This would price the bag at $1,967, $2,933 less than its current value.
Unlike the Hermès Birkin, Chanel bags are much easier to come by, perhaps making them a more attractive option for collectors and fashionistas-turned-investors. "We feel that these marketplaces have played a significant role in making these bags available to a wide range of women, peaking interest in more people than ever before, and contributing to Chanel having the ability to increase the value of their bags so rapidly over such a short period of time," Baghunter CEO Evelyn Fox said in a statement. Whatever the reason, demand is rising and value is growing exponentially. It looks like we need to go shopping.