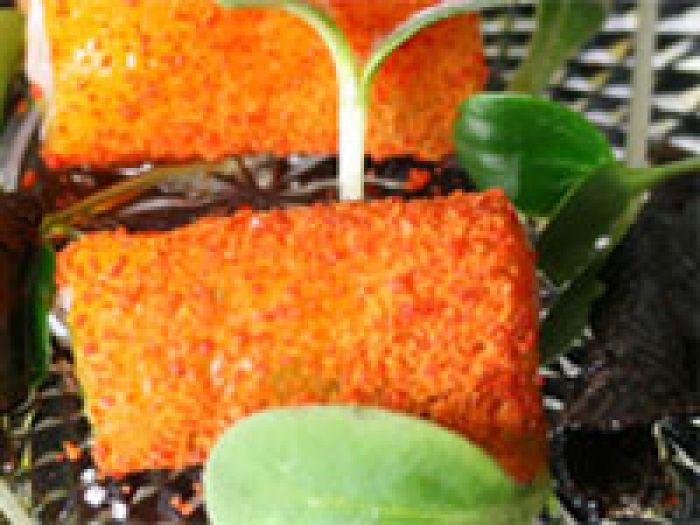 Fine Dining:
Family-owned and operated, recently-opened restaurant Zortziko, is quickly gaining speed - and is certainly one thing that is helping Bilbao build its hotspot status.
The surging culinary scene in Bilbao is creating quite a stir these days and for very good reason. The area usually known for the spectacular sight of the Guggenheim Museum designed by world-renowned architect Frank Gehry, is now spotlighting fine dining, making Bilbao a destination for eager taste buds. Chef (and owner) Daniel Garcia's daring will to take liberties with his space and ingredients earned him not only high praise from the restaurants patrons, but a Michelin star as well. He readily lends much of the restaurant's success in the past twenty years to his favorite guest: Guggenheim designer Frank Gehry himself. Seeing as the restaurant, which is set in a 19-century mansion, is within walking distance of the museum, it seems a natural choice.
The laid-back atmosphere of Bilbao has its visitors coming back again and again to indulge in the sights of the Guggenheim, the sounds of the opera, and the tastes of the fine dining such as at Zortziko.
Garcia holds a simple food-philosophy: the very best ingredients that taste the way they should. He uses little-to-no spice, employing "food honesty" to truly let the food sing straightforward, undiluted notes.
The restaurant offers different levels of dining from the main street tables to the ultra-exclusive single table in the wine cellar, which is very often booked quite sometime in advance. Surrounded by vintage wines kept at ideal conditions, La Bodega offers the perfect intimate space for a celebratory evening. The English Style Room seats 52 and is decorated lavishly with dark, fine woods and modern touches.
Bilbao is topping the charts of this year's dining hot spots, and with the areas multiple sights for you and your family to enjoy, Zortziko and Bilbao are sure to provide you with a complete, unforgettable sensory experience.
For
JustLuxe
Kate Prihoda