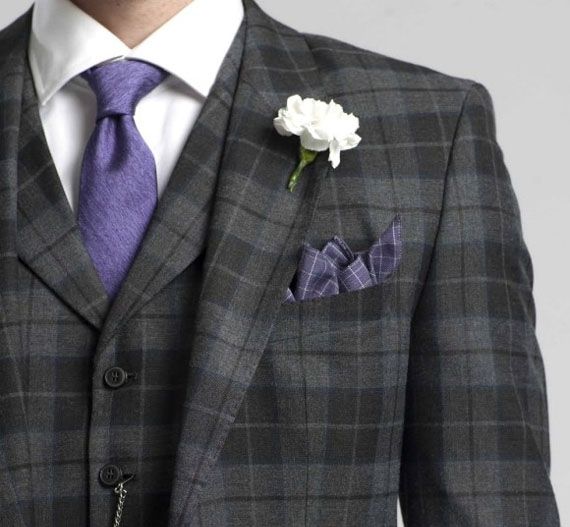 Fashion & Style:
Frosdick of London, makers of the world's finest bespoke safari boots, is offering a unique opportunity to acquire what it terms the most
expensive wardrobe
in the history of tailoring - complete with a custom luxury car to match - for $1 million. Clothing-wise, the one-of-a-kind "Million-Dollar Dandy" package includes 14 bespoke Savile Row suits, made from the purchaser's choice of the world's finest fabrics; 28 custom-tailored dress shirts; 28 custom-made silk ties; and 14 pairs of bespoke shoes and boots created from exotic leathers. The suits, shirts and ties will all be handmade by Henry Poole of Savile Row, the famed tailor favored by the British Royal Family. The shoes and boots will be crafted by another royal favorite, Schnieder of Clifford Street.
Complementing the more formal attire will be a selection of elegant smoking jackets and dressing gowns from famed firm Turnbull & Asser, enhanced by discreet accents in diamonds and precious metals, along with the Million-Dollar Dandy crest. All measurements and subsequent fittings prior to actual completion will be carried out in London where gourmet delights await. Frosdick of London will then commission the Queen of England's nephew, furniture designer Viscount David Linley, to craft a bespoke wardrobe in precious woods to house it all. Finally, the Million-Dollar Dandy will receive a bespoke motorcar hand built by Bristol, the last wholly British-owned luxury car builder in existence. The truly unique vehicles are not sold through any dealers or distributors, maintaining the note of ultimate exclusivity conveyed by the custom clothing. Email david@frosdickoflondon.com for more information.