Jason Campbell View Profile

Editor-in-Chief | JC Report
New York Fashion Week Preview: Technology, Collaborations, Young Designers Beckons
Feb. 11th, 2011 | Comments 0 | Make a Comment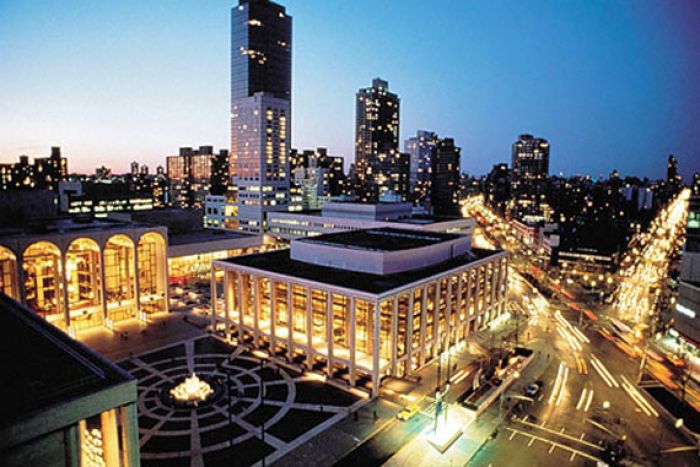 Ever at the vanguard of news-worthy innovation,
Mercedes Benz
Fashion Week autumn/winter '11 is heralding the next phase of technological opportunities, while also continuing to encourage creative collaborations and new talent among its ranks.
Raw creativity remains the essence of the event, and the a/w '11 proceedings maintain this reputation with a slew of exciting new platforms.

Despite a reputation for being slow to adopt technology, the fashion industry's digital initiatives are becoming increasingly common. Girl about town Lauren Santo Domingo and former Gilt Noir executive Aslaug Magnusdottir are set to launch Moda Operandi, a members-only site that lets consumers order clothing within 48 hours of designers' shows. The site's initial launch partners will include Thakoon, Prabal Gurung, Alexander Wang and Proenza Schouler for this season. Over at eBay, the world's largest online marketplace, the mega site continues its collaboration with Derek Lam by asking shoppers to vote on their favorite items from the new collection via its new crowdsourcing platforms.

In the online editorial sector, POST, the first independent, multimedia publication specifically for the iPad will host a celebration at Soho House, while Tumblr, which is fast becoming the fashionista's blogging tool of choice, will fly in 24 bloggers to attend Oscar de la Renta's show. If that's not enough, Nina Garcia's investment in Fashism further illustrates the ways in which technology is becoming fashion's new best friend.

And perhaps the most news-worthy technological initiative of the season is Shopstyle's essential new phone app, which allows you to follow every moment of NYFW via your mobile. A collaboration between Shopstyle and Mercedes Benz Fashion Week, this must-have app delivers full coverage of a/w '11 thanks to its mobile-optimized site, featuring up-to-the-minute runway news, photos, Facebook, Twitter and website profiles along with exclusive event coverage, maps and location details.

Speaking of collaborations, Erin Fetherston, who has been working at Juicy Couture as guest designer, will translate her whimsical aesthetic into a new contemporary range called Erin. And while girls with a penchant for flirty wares may rejoice, Opening Ceremony's latest womenswear-only collaboration with MM6 Maison Margiela is sure to have their hipper counterparts sated. Meanwhile, Richard Chai, who debuted an eight-piece teaser collection for Original Penguin, expands the offerings into a full line. And Christopher Raeburn, the British designer with an ingenious namesake collection of reclaimed military fabrics, lends his stylishly sustainable talent to Swiss brand Victorinox.

One of the main things we look forward to each season are the new entrants to the city's fashion fray. Of particular interest this season is Canadian-Angeleno Stacey Clark, who debuts her fall collection for Odilon at New York Fashion Week with a presentation on February 14. Named one of Women's Wear Daily's "12 new designers to watch around the globe," Clark began soaking up the fashion junket as an equestrian competitor at the tender age of five, but her latest collection is inspired by Greek goddess Persephone's metamorphosis from "a young, naÔve girl into the womanly, unwilling queen of the underworld."

Elsewhere, Ann Sofie Back, who has worked as head designer for Cheap Monday, comes to New York for the first time to show her minimally conceptual wares at a by-appointment only showing at Goethe Institute, which will also feature Emmanuelle, a new womenswear line by Thakoon alum Thomas Chen. Meanwhile, Sofia Sizzi, who has held posts at Gucci and Calvin Klein, is launching Giulietta, a womenswear line that promises to balance conservatism and sexiness. Dominic Louis, a line by Louis Mairone thatís a favorite at OAK, launches dark, romantic wares that are cleverly gender neutral. And Co, a new line of knitwear essentials from Stephanie Danan and Justin Kern, an LA-based duo with artsy film backgrounds, offers an introductory teaser of its upcoming wares with a beautiful video starring Elodie Bouchez.

For something decidedly different, surfer and artist Tin Ojeda will host a much-buzzed small exhibition. This Argentina nativeís trendsetting tees are one-of-a-kind and hand-dyed in an array of pigments that pay homage to the classic old school period of surfing. Made exclusively from his very own garage in Montauk, Ojeda has recently been picked up by both Barneys and Dover Street, and is a growing trend among celebrities and various artists.

Jason Campbell
Editor-in-Chief JC Report

Finding the best in luxury can be a daunting task, which is why we've taken it on for you.