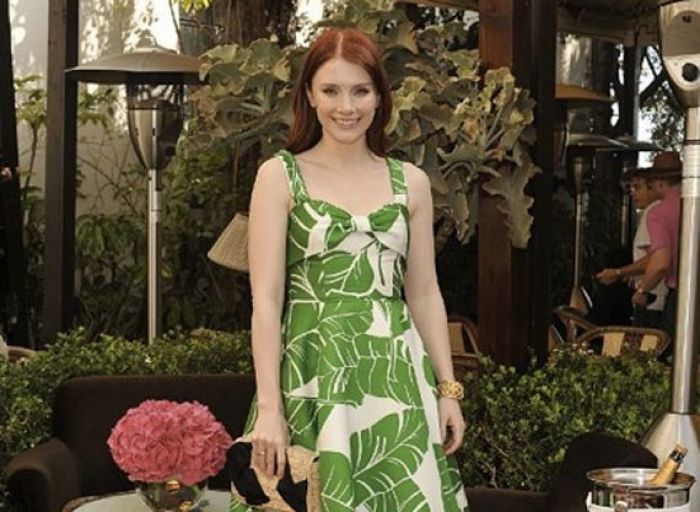 It's hard not to notice the exuberant new energy over at Kate Spade
New York
these days. With gorgeous red-haired beauty Bryce Dallas Howard as the brand's new spokesperson featured in their current ad campaign, it's symbolic of a vibrant new creative direction. Its became apparent in the brand since mega-talented visionary Deborah Lloyd assumed her role as co-president and creative director.
Decidedly sassier with an obvious dose of uptown panache,
the collection
is now glamorous, cheerful and as ladylike as ever. "It was a bit of a reawakening of a Sleeping Beauty. The line was always gorgeous, but we made it feel fresh and new. Now I love it, it's what I wear everyday!" said Lloyd at a recent L.A. luncheon honoring Howard at the picturesque Chateau Marmont.
Looking for fresh fashion inspiration? Lloyd has concentrated on a different vibrant color to introduce each month (March is all about yellow) and is constantly rolling out fabulous new goods to entice customers with.
Standout pieces include flirty heels with dazzling crystal embellishments, adorable dresses and coordinating cardigans, kitschy straw handbags, sparkly stud earrings suitable for any occasion and plenty more!
Additionally, Lloyd designed a 14-karat gold plated bangle engraved with 'hand in hand' on it, in partnership with Women for Women International. Twenty-five percent of total sales of the bracelet will be donated to the program.