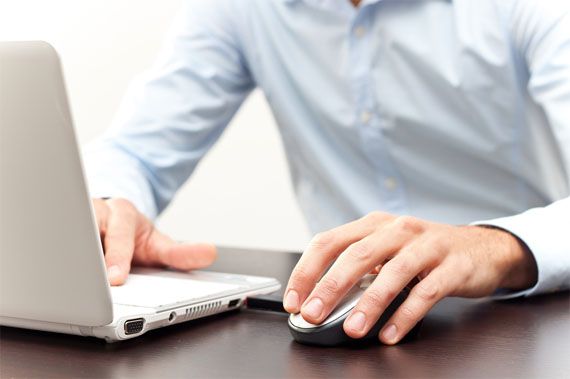 Madaboutown.com is an online boutique for men that is inspired by the spirit of the world's finest haberdashers. That is the aesthetics that this newly launched online company seeks to convey to gentlemen shoppers of discerning tastes.
The men's e-clothier presents
fine clothing and accessories
from a cadre of internationally renowned fashion designers. Most of the designers are Italian and the shop's selections include many exclusive items made only for Madaboutown.
There are hats by Barbiso, boots by Alberto Fasciani, cufflinks by Jacassi and leather bags for various purposes by Valigeria Beretta. There are also silk neckties, custom-made shirts, cashmere sweaters, wool blazers and outerwear.
Casentino, Cornucopia, Finollo, Fornasetti, Nicky, Ra Khu, Regain, Riccardo Bestetti and Scarpett are other labels available at the men's online store.
By George? If there is a complaint, rest assured that George, the site's interactive personal butler, did it! Actually, George is there 24/7 to assist customers in such matters as selecting colors or choosing which type of fabrics blend well together.
"Madaboutown.com is for the man who's not interested in trends, but in representing his timeless taste for quality and style, one garment and accessory at a time. This man delights in the narrative behind the fabrication of his clothing, unmatched design and unique objects of luxury and style," said company founder Marco Facchinetti.
Mr. Facchinetti, who was born in Italy, is more like a curator than a merchant. His brands are hand picked from his personal knowledge of the designers. His goal is to instill the essence of urban shopping districts such as Milan, Paris, London and New York City into shopping at Madaboutown.
For more information, visit
www.Madaboutown.com
.
Jacassi Cufflinks
Valigeria Beretta Leather Duffel
Casentino Wool Blazer