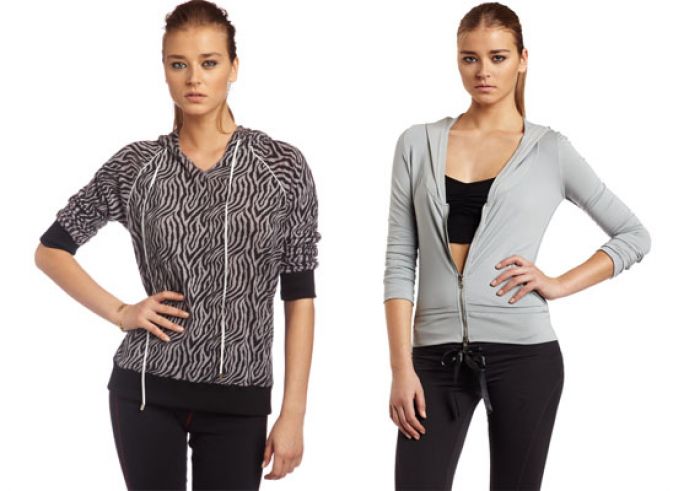 Photo Courtesy of Amazon.com
With summer just around the corner, itís no wonder weíve got fitness on the brain. Looking for some simple motivation to hit the gym? Try these sleek, stylish activewear pieces designed by
supermodel and fashion icon Heidi Klum
on for size!
Klum partnered with New Balance to create a versatile, wearable line of clothing for active women of all body types. While there are casual contemporary separates like breezy boyfriend tees, silk tanks, blouson dresses and sleek cargo pants that work for any occasion; the line also focuses on sensible fitness must-haves like fold over yoga pants, supportive bra tops, seamless leggings and hooded jackets meant to be worn when working out.
Comfortable, casual and incredibly versatile, we deem the majority of the line as fantastic additions to your suitcase for a weekend getaway or an extended vacation overseas. Now if only these clothes came with a flawless supermodel figure, as well.
The Heidi Klum for New Balance line is sold exclusively at
Amazon.com
and ranges in price from $34-$198.