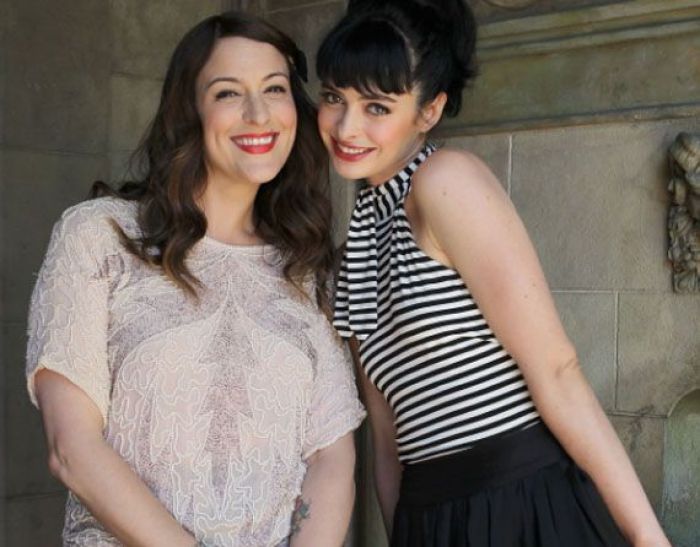 As if Los Angeles-based
fashion designer
Corey Lynn Calter wasn't making her mark already in the fashion scene with her highly covetable collection of feminine dresses, skirts and separates, now she's doing good for the community too.
The designer recently partnered with spunky actress Krysten Ritter to produce a flirty, yet playful, party dress with 100 percent of the proceeds being donated to Dare to Share, an organization focused on helping special needs of children around the world.
Retailing at an accessible price of $196, the philanthropic piece features a black and white stripe jersey halter and silk flounce skirt. Ritter wore the design at a celebratory luncheon held at the
Chateau Marmont
this week to officially introduce the collaboration.
Girly guests including Sophia Bush, Kate Mara, Rachael Leigh Cook and Sara Rue cheerfully turned out for the event, clad in (what else?) Corey Lynn Calter from head-to-toe.
The "Krysten" dress is available online at coreylynncalter.com.