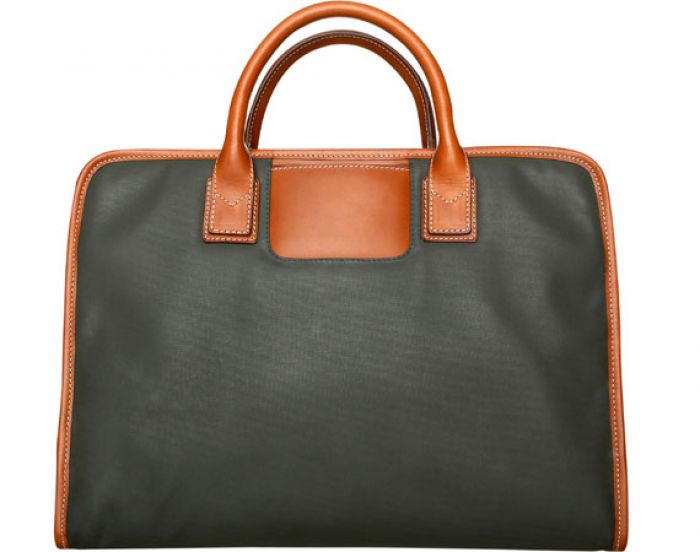 Photo Courtesy of Travelteq
Just in time for summer vacations, Travelteq's new Trash Inside Out bag (€ 395) has got your travel needs covered. Because who wants to schlep around tacky carry-on?

The new Trash Inside Out laptop bag line focuses on timeless, functional design. This means whatever your "It" bag of the moment is, your Trash bag will coordinate perfectly with it.

Travelteq's motto is travelers for travelers and all of their "smart-designed" pieces work well together, or separately, to get people where they need to go - in style. Handmade in Travelteq's Tuscany factory in Italy, Trash bags are more than just supple leather; they also offer six different color combinations, each with a beautiful colored interior. The Trash Inside Out bags are available with convenient compartments for carrying accessories from cell phones to chargers and anything else you need to keep within reach.

The waxed leather laptop bags feature eight interior compartments, including: three zipped, four open, one for a cigar and a special shock resistant one for your laptop (maximum 15-inch laptop). It also has exterior compartments, perfect for holding a plane ticket or sunglasses. There's even an outside strip to attach to a trolley.

The new Inside Out Trash bags are a great way to safely move your precious laptop from point A to point B, all while making a subtle fashion statement. The best part is the copious compartments that practically organize your stuff for you. Because when you're dashing through an airport or racing to a meeting, who has time to remember where you last stashed your cell phone?