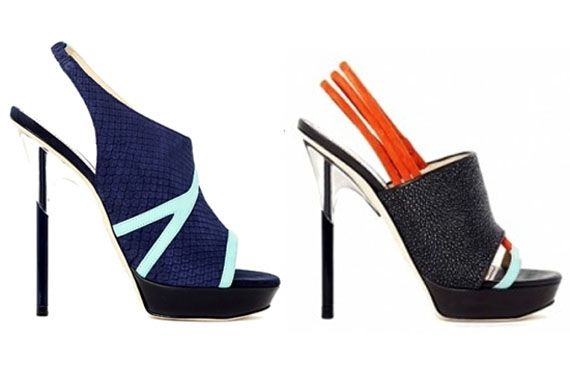 Launched in 2009 by 30-year-old Alessandra Lanvin, Aperlai has quickly become a go-to
luxury brand
for Hollywood starlets who want a unique footwear option for red carpet appearances. Structural, modern and eye-catching, Aperlai shoes are not only stunningly gorgeous, but unexpectedly comfortable too.
Lanvin uniquely works with orthopedists on soles, arches and heel heights to ensure her elegant stilettos are also easy on the famous feet atop them. Manufactured in the same Italian factories that produce Prada, Alaiia and Derek Lam, Aperla? shoes are crafted of indisputable quality and it shows.
This guarantee of comfort doesn't skimp on style either; the heels mix stability and thinness with an average height of seven centimeters including a small hidden insole platform. Under the sole, an 'isola' creates a barrier between the floor and the shoes - discreet but essential for comfort.
Celebrity fans include fashion mavens Ginnifer Goodwin, Blake Lively, Gwyneth Paltrow, Jada Pinkett Smith, Kate Bosworth, Rachel Zoe and more.