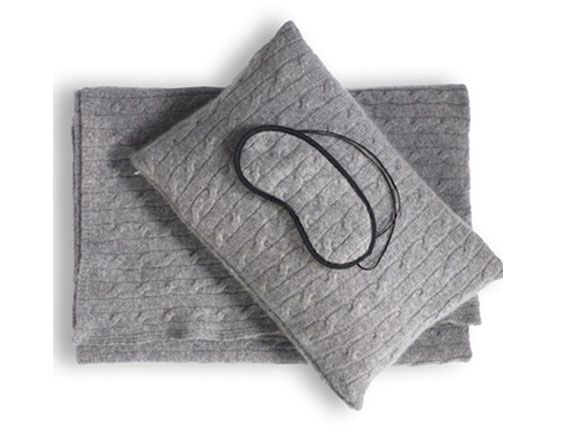 Photo Courtesy of C&C
A couple of years ago when I was working as a marketing consultant for luxury businesses in and around Istanbul, I always told my clients to tell me their story - the real human story behind their venture. I knew that if we could build a myth around their stories, their brands could live on for years to come and most importantly they could win over the hearts of their demanding customers.

Then there are companies like Caviar & Cashmere which do not need that much of a hassle to create a myth around their brands to win hearts or please customers. Companies that are already built on love and true passion, companies that charm people with the texture of their products or with the aura of the people behind the brand shining through.

Caviar & Cashmere Luxury Lifestyle Line was created when Marilyn Chase - an interior designer - and her daughter, Caitlyn Chase - a luxury lifestyle and fashion writer - decided to share their passion and inspired designs with the world through a line of high quality pure cashmere products.

Founded in 2011, Caviar & Cashmere, recently launched an inaugural line of pure cashmere products to be sold on their e-commerce website. The five-category collection consists of elegant throws, cozy baby blankets, robes, comfortable travel sets and fashionable scarves that are made of 100 percent pure Mongolian cashmere.

Rich in details, the product line uses the finest quality Mongolian cashmere with modern takes on classic designs. In fact, all of the products are named after inspirational cities Caitlyn and Marilyn visited over the years, such as Istanbul, Tokyo, Marrakech and St. Tropez.

"When I design a product, I have a certain city in mind. For example, when I designed the St. Tropez Travel Wrap, I was thinking of Cote D'Azur and how when I travel there, I am always on the move. From helicopters to yachts, to parties on the beach, I always want to keep a wrap with me in case it gets chilly or windy. The St. Tropez Travel wrap is versatile enough to wear during the day on a boat, yet elegant enough to wear to a party in the evening," explains Caitlyn Chase.

The season's palette includes dark creams and rich taupes, steeped from the design duo's interpretation of worldly aesthetics. Visit CaviarandCashmere.com to learn more about the high quality Mongolian cashmere and to check out the inaugural line of 100 percent pure cashmere products.