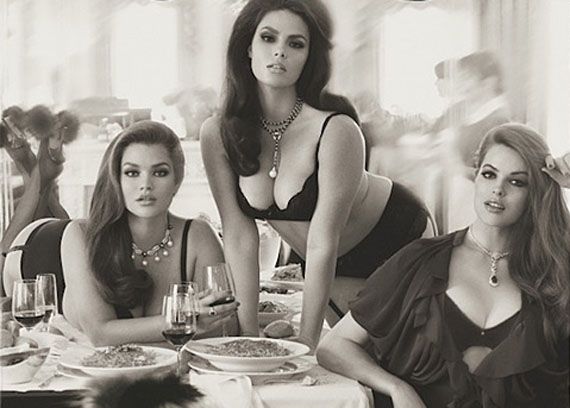 Photo Courtesy of Vogue Italia
Over the last couple of years there has been a growing trend in some sectors of the
fashion industry
to be seen to be moving away from the traditional gaunt fashion model. We have seen the rise of Crystal Renn and Glamourís girl on page 194, but Vogue Italia editor, Franca Sozzani, has taken a leap forward by placing three plus size models on the July cover.
The three models: Tara Lynn, Candice Huffine and Robyn Lawley have all done previous editorial work, most notably Lynn who appeared on the cover of French Elle in March 2010. They appear on the Vogue Italia cover in underwear and Sozzani, who said that the move was due to reader demand, has stated that this "is the proof that fashion is ready to get on the frontline and struggle against [anorexia]."
Continuing her battle against pro anorexia sites and the perception that the fashion industry is one of the root causes of the problem Sozzani has promised more plus sized models in the future.