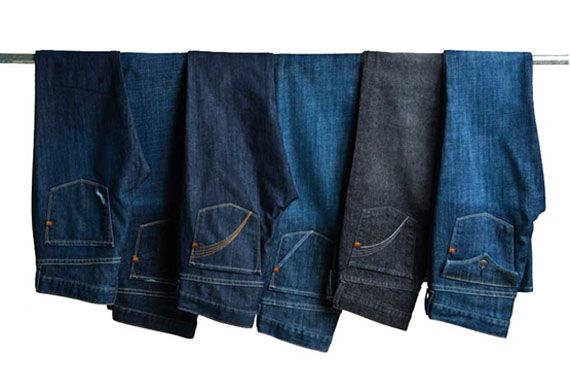 Photo Courtesy of indiCustom
The pursuit of the perfect fit is a quest that has left many in search of an off-the-rack solution. Finding that ideal pair of jeans is a mission made possible by companies such as indiCustom. The online retailer based in Emeryville, California, has been making custom-fitted
jeans for women
and men since opening its website in 2008.
The specialty clothier has garnered a lot of attention from consumers, industry pundits and media outlets alike for delivering the goods and for the technology deployed in doing so. The company's proprietary system operates with the efficiency of an assembly line while delivering one-off, custom-tailored jeans. Once a customer fills out and submits the firm's fitting questionnaire, their order is delivered in about a month.
Renowned publications such as
InStyle
,
Elle
, and AskMen.com have acknowledged indiCustom's quality products.
The Wall Street Journal
and MSNBC have touted its tailored business model as well. The innovative combination enables the production of superior products at affordable prices. Pricing of the jeans begins at $155 per pair. Most of the jeans spotted on the website with pricing info are between $155 and $165 per pair, which is less expensive than many high-end, off-the-rack jeans.
There are two options to select from when choosing jeans. Patrons can pick from the existing models or create an independent design. Customers also get to select the fabric, thread color, leg style, fly, back-pocket styles, and other special features available. Custom shirts for men also are made by indiCustom.
Check out the company's wiki before jumping in with both legs. Just about everything anyone would want to know about denim is presented there in great detail. For more information, visit
indiCustom.com
.