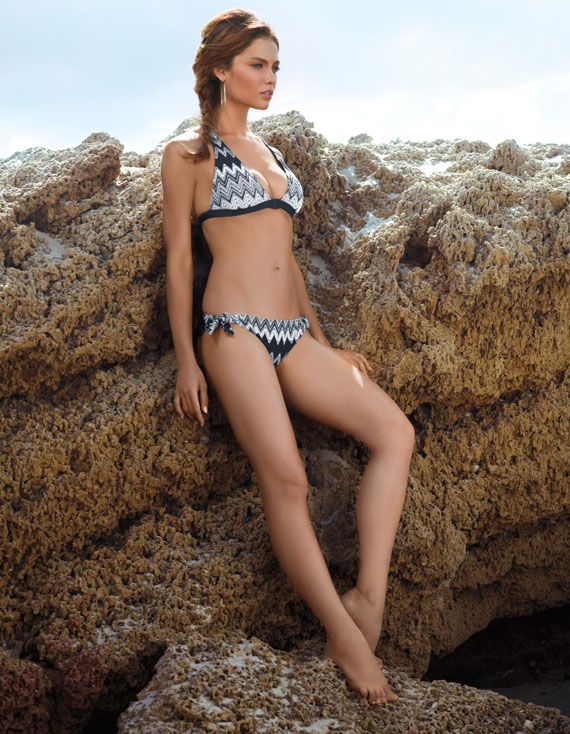 Awning stripes and intricate draping combined with a contemporary palette, art-inspired prints and thoughtfully placed details, the 2011
Perry Ellis Swim
collection brings the sophistication of the city to the beach.
So whether your summer plans involve lazy days at the beach, warm cabana nights, or intimate poolside parties, our friends over at Perry Ellis want to make sure you look your best, which is why they're offering two JustLuxe readers the chance to win one of the hottest swimsuits of the season.
~ Perry Ellis Swim Giveaway ~
Tell us where you would wear your Perry Ellis swimsuit, and hey, we might just give you one! Leave a comment below and don't forget to share with your friends on Facebook and Twitter!
Tribal Stripe in Black
Eyelet Fever in White
Comments must be received by July 26, 2011 11:59pm EST. Winner will be notified via e-mail by July 29, 2011. Good luck!
Terms & Conditions
KDSS0072_434_A.jpg KDSS0077_434_A.jpg KDSS0037_001_A_default.jpg KDSS0032_001_A_default.jpg d 1KDSS0078_100_KDSS0077_100.jpg Successfully uploaded black.KDSS0032_001_KDSS0037_001.jpg Successfully uploaded 1.570KDSS0078_100_KDSS0077_100.jpg