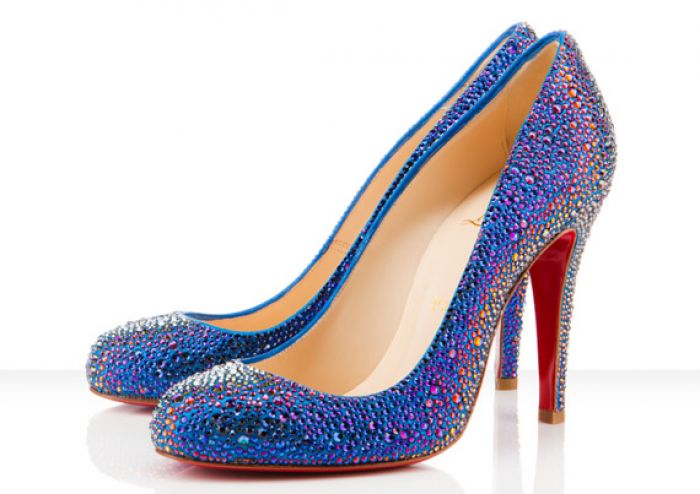 Photo Courtesy of Christian Louboutin
Christian Louboutin
must be red with anger. The French footwear designer known above all for the red lacquer adorning the soles of his high-end women's shoes, has had his request for an injunction against Yves Saint Laurent thrown out by a judge in Manhattan.
The injunction had aimed to prevent the design house of YSL from producing any shoe with a red sole, as it is a recognized trademark of Louboutin. YSL, however, has used scarlet soles on some of their footwear since the 1970s, while Louboutin started his trend in 1992. Despite the red soles being recognized in the fashion world as a trademark of Louboutin, Judge Victor Marrero tossed the injunction request and issued the following opinion…

"Because in the fashion industry color serves ornamental and aesthetic functions vital to robust competition, the court finds that Louboutin is unlikely to be able to prove that its red outsole brand is entitled to trademark protection, even if it has gained enough public recognition in the market to have acquired secondary meaning."

Basically, the judge is saying that a designer cannot "own" the exclusive use of a single color, which makes sense because there are far more designers than there are colors. If Louboutin was allowed exclusive use of the red sole, we would likely see an avalanche of patents and trademark claims filed by the fashion industry.

The ruling should serve as a warning to other brands, i.e. Tiffany & Co. and Hermes, that it is in their best interest to exercise subtlety in cementing their signature colors with consumers, rather than trying to exercise a monochromatic monopoly.

Christian Louboutin and YSL will probably continue their dispute, but the outcome is likely to favor the latter design house, and in the long-run will lead to many designers "stealing" the red sole, leaving Christian looking for a new trademark aspect while Dorothy wishes she went to the patent office first instead of the Emerald City.