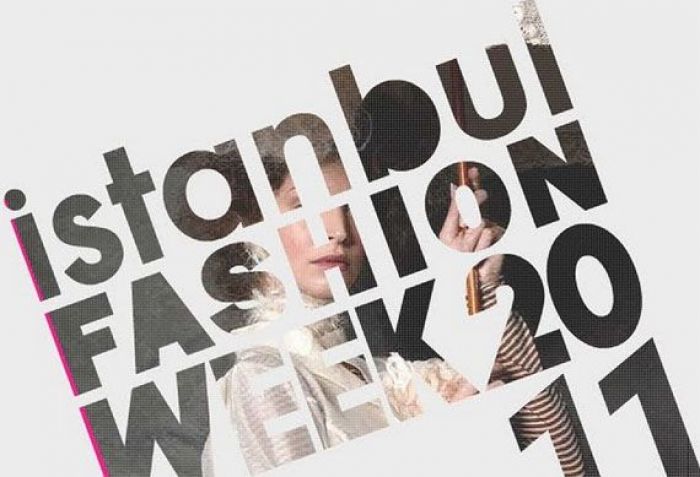 Photo Courtesy of IFW
The fifth Istanbul
Fashion Week
(IFW) started Wednesday and lasted four days with a total of 22 invitation-only runway shows for 22 different designers and five brands. The budget for the whole event - supported by the Istanbul and Beyo?lu municipalities - was approximately 1 million euros.
On its first day, the 600-person capacity IFW tent hosted runway shows by the Argende and Tween brands in addition to individual and combined fashion shows by designers İpek Arnas, Aslı Güler, Jale Hürdo?an and Atıl Kuto?lu. American actor, director and screenwriter Matt Dillon was among the audience for Tween brand's fashion show.
Atil Kutoglu's collection (a well-known designer in Eastern Europe) had a very feminine silhouette with simply-cut, but sophisticated dresses in addition to daring bikinis. The collection - with its patterns borrowed from mystical Marrakesh markets and artifacts of the Selcuklu Empire - was mainly inspired by Ibiza and St. Tropez. While very thin leather pieces and saddle evening gowns dominated the collection, colorful cottons and elegant and exciting silk pieces could also be found.
Organized by the Istanbul Fashion Academy (IMA), the Fashion Designers Association (MTD), the United Brands Association (BMD), and the Istanbul Ready Wear and Ready Made Exporters Union (İHKİB), between the 7th and the 10th of September, Istanbul's colorful and culturally rich Beyoglu district was the place to see the freshest trends of Spring/Summer 2012 collections from famed Turkish designers and brands. Turkish Airlines was the official IFW sponsor for transport while M.A.C. was responsible for all the models' makeup.
Reportedly over 100 members of the press covered the IFW events from France, Italy, Spain, Russia and the Middle East. Buying groups from France, Italy, Spain, Russia and Lebanon were also present for Istanbul Fashion Week, taking orders. Turkey is Europe's second and the world's fourth largest textile supplier. Visit
IFW.com.tr
to see more.
Giovane Gentile
Giovane Gentile
Gamze Saraçoğlu
Gamze Saraçoğlu
Deniz Kaprol
Deniz Kaprol