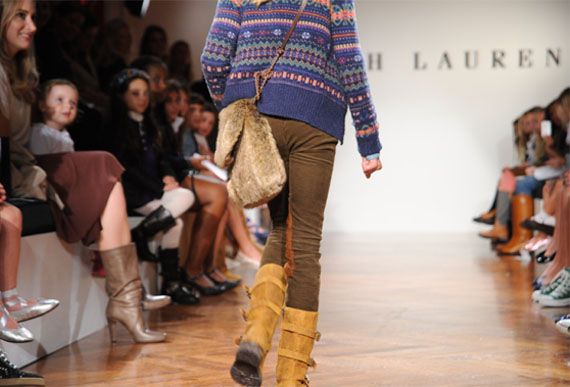 Photo Credit: Billy Farrell Agency/Joe Schildhorn
Sugar and spice and everything nice, that's what little girls are made of. They're also apparently made of a little sass as they strutted down the runway sporting the Ralph Lauren Girls Fall & Holiday 2011 collection.
Ralph Lauren and SAKS started New York
Fashion Week
off with a miniature runway show (as far as the models and audience members go) displaying 34 looks for the fall and holiday season. Instead of the usual stylist, fashion journalist, or A-list celebrity snagging that coveted front row seat, young girls lined the catwalk - little fashionistas and "buyers" in their own right. Ralph Lauren himself even made a special surprise appearance at the end of the show. Ahh, to be a kid again.