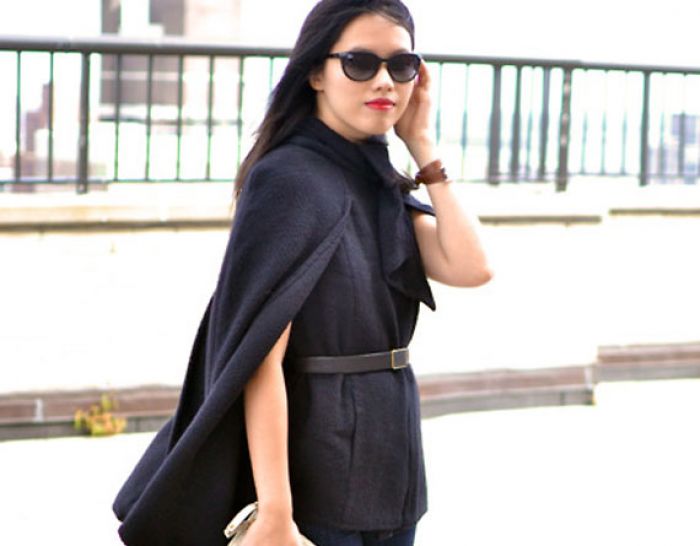 Photo Credit: Carolyn Hsu
Capes are everywhere this season; in all colors, lengths and materials.  It's actually one of my favorite looks - stylish in the front, superwoman in the back. They're also universally flattering. You can belt it to define your waist or not for a very off-the-runway look.
One of my favorite investments this season is a short, black wool cape, which I cinch together with my favorite belt. Since the cape defines the shape of the outfit, I prefer to go skinny and minimalist on the bottom.
Cape:
Vanessa Bruno
Jeans:
J Brand
Shoes:
Jimmy Choo Private Sandals
Watch:
Hermes
Sunglasses:
Ray Ban
Clutch:
Marc Jacobs