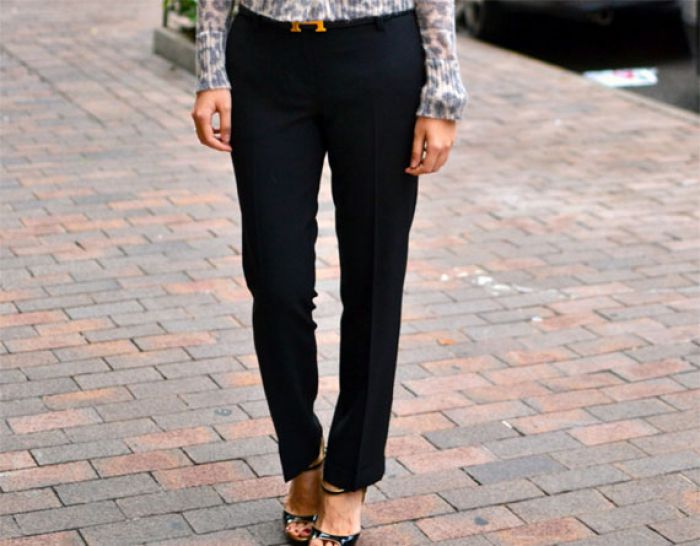 Photo Credit: Carolyn Hsu
If you're to make one investment this season, it would have to be a pair of fabulous skinny wool pants that hit at just the right ankle length. These trousers are professional while stil being fashion-forward and flattering.

You can pair a billowy top with skinny bottoms or you can match it with a tighter sweater. It will be one of the most versatile articles of clothing in your closet, the pants you reach for over and over again.