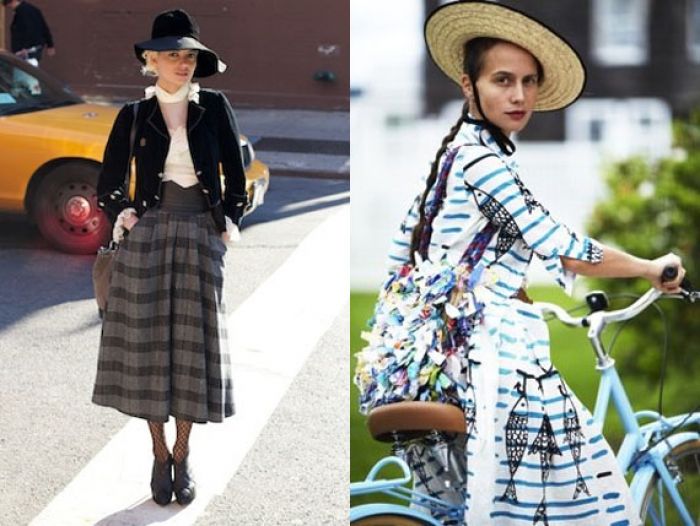 Photo Courtesy of Garage Magazine
Fresh from its own debut, London-based style mag
Garage
has already launched a new cutting-edge platform, STOPS. Operating like an online open call for style blog devotees to share their favorite items or self-street styled looks, STOPS also hosts seasonal contests during which users have the opportunity to win gifts selected from designer collections. With former POP Editor-in-Chief Dasha Zhukova at the helm of
Garage
itself, STOPS is easily poised to become the best street style contest of 2012.
Although currently in beta-testing mode, STOPS is already connected to
Twitter
and
Facebook
, with more features to be added in seasons to come (i.e. new designer categories, mobile and social applications and possible artist collaborations). The success of STOPS begins with its effortless interface: hover over any style photo and it immediately hints users to love, Tweet or share on Facebook. Thus far, Prada owners have been the most popular and with enough "love" votes, entrants will be selected by
Garage
's panel of judges to win a designer prize.
Already supported by fashion heroines Margherita Missoni and Peter Dundas' muse Eugenie Niarchos, STOPS is pleasantly straightforward and simple to use. Implementing proper filtering, the site opens with its Top 5 looks. Visitors are prompted to "submit look" or browse designer categories (Marc Jacobs, Chanel, Balenciaga et al) for further inspiration.
Even if you don't have designer shoes to share—like blogger Tavi Gevinson and her chunky Miu Miu boots—we've been told that there will be an "Other" feature to showcase unknown and commercial brands or past seasons' items. Unlike other shared content sites,
STOPS
aims to surpass the boundaries of traditional fashion dialogue and "stimulate all of each other's' aesthetic sensibilities."