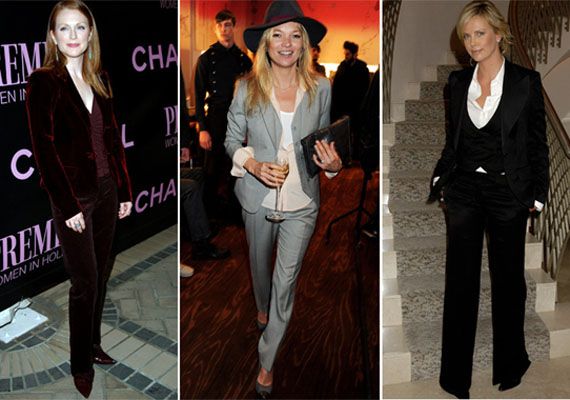 Photo Credit: Getty Images
Celebrity style keeps evolving, but we all know trends always come back around. Hollywood's hottest leading ladies have no problem taking risks when it comes to fashion, but when they want to keep it classic, sexy and sophisticated they put on an impeccably fitted pantsuit. According to
Stylelist.com
, designers like Yves Saint Laurent, Tom Ford and Stella McCartney have also taken inspiration from menswear and turned it into successful pieces for women like Charlize Theron, Heidi Klum, Kate Moss, Kate Winslet and so many more. From super low necklines to sequin fabric to bold patterns, there is a style of pantsuit for every woman.
Check out the
slideshow of celebrities
wearing this menswear look over the years.