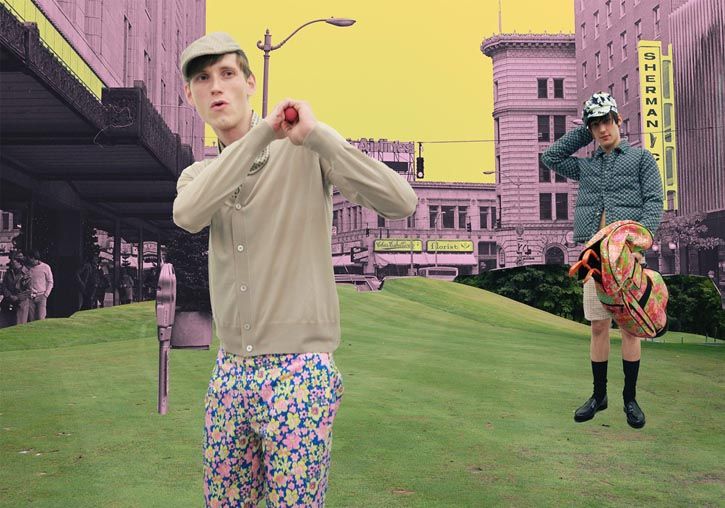 Photo Courtesy of Prada
Fashion and fantasy collide in the latest showing from Prada. For the Prada Spring/Summer 2012 lookbook Real Fantasies, AMO/OMA explores the nostalgia of hot rodding, golfing, picnicking, the space race, and other wholesome past times.
Told through a sequence of 100% handmade collages – continuing a new tradition of handcraftsmanship started last season – Real Fantasies is a palimpsest of photography, graphics and text that pulls the user into a realm of hyper reality.