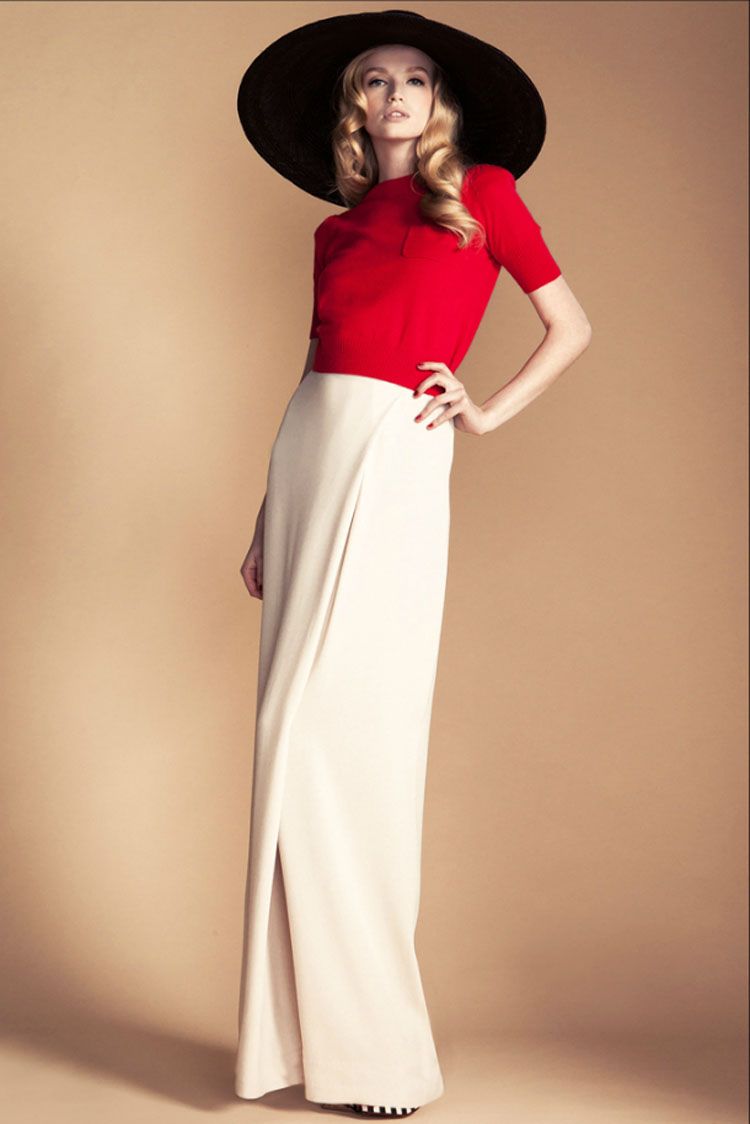 Images courtesy of Temperley London
Temperley London and
fashion designer
Alice Temperley have recently unveiled their newest Resort 2013 collection, which offers the perfect wardrobe for any
luxury vacation
. As one of the most unique voices in British fashion, Alice Temperley can always be counted on to artfully combine an old-English sensibility with a modern flair and has been a favorite amongst many famous style icons, such as Pippa Middleton, Emma Watson, Heidi Klum, and Emma Roberts.
With 13 collections made per year and having just celebrated their 10th anniversary year in 2011, Temperley's newest collection is sure to continue to inspire and influence a generation of fashion icons. Reminiscent of the Hollywood beauty of Audrey Hepburn and Grace Kelly, the Resort 2013 collection combines the classic feminine designs of English luxury with a more modern color scheme.
The rich details and soft colors are specifically designed to make one think of lush weekends in the country where decorum and appearances still matter. With most of the collection made up of soft pinks and cream, the occasional pop of rich color makes the Resort 2013 collection stand out even further.
While perfect for a luxury retreat,
designer
Temperley specifically constructed the looks with the modern woman in mind, allowing many of the designs to transition from day to night. With the right accessories and editing, the sophisticated full-skirts and girlish necklines can be worn by any modern woman on any given day and it can be as simple as removing a glittering starfish belt.
To Learn More Visit
TemperleyLondon.com