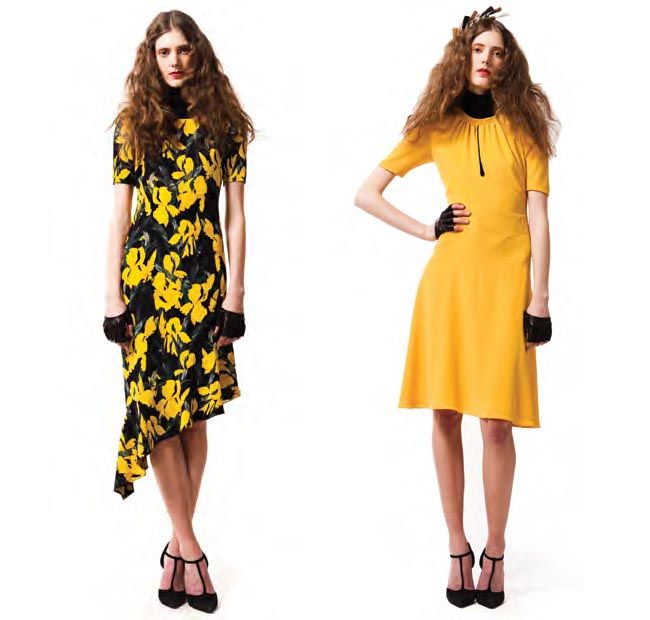 Photo Courtesy of Vena Cava
Vena Cava has recently revealed their Fall 2012 luxury fashion line. Founded in 2004 by duo Lisa Mayock and Sophie Buhai, Vena Cava is recognized for its playful, feminine designs. According to the brand, many of their designs channel Art Deco, films from the 1970's, and travel and flea market discoveries, making the clothes a unique blend of vintage and modern style. Due to their youthful look, many famous faces have been seen sporting Vena Cava's designs, including Natalie Portman, Blake Lively, Emma Watson, and Maggie Gyllenhaal.
With Vena Cava's unpredictable color combinations, the Fall 2012 line brings unique prints and various everyday inspirations to each piece. The collection is brightened by vivid yellows and blues, bringing a warmth and happiness to the looks. The tailoring, especially around the shoulders, is tight and detailed. High waists and long hem lines are recurring throughout the line, bringing vintage silhouettes to the modern pieces.
Many of the looks bring forth a happy optimism, for example the tailed, black tuxedo has a weightless style with gold studs littering the fabric. One of the stars of the line is certainly the vibrant floral yellow dress with a tailored waist and long sleeves.
For more information check out
VenaCava.com