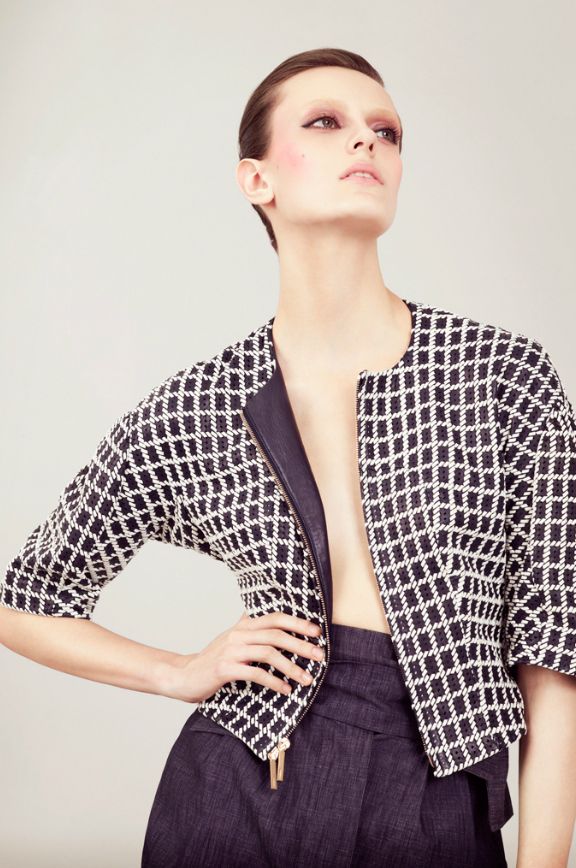 Photo Courtesy of Fendi
Luxury fashion brand Fendi has released their new Resort 2013 Collection and the line is a successful display of elegant, ready-to-wear outfits. With the help of Legos and Leopold Stolba, the Vienna Secessionist artist, Karl Lagerfeld's new collection seems to be based on a 1970s nostalgia, with bold graphed prints and mod-era cuts.
Using a fairly muted color palate, along with the occasional pops of color, the Resort Collection was designed to show of the legs. There are many different types of skirts and dresses to choose from, with chic shorts stepping in for the pants. Many looks can also easily transition from day to night, especially the cute pleated yellow dress featuring blocks of color and a square neckline. Another definite favorite of ours is the soft pink dress that buttons up the side, referencing the same graph paper print Lagerfeld had used in the 70s.
These certainly aren't looks that are intended for seduction but there's something effortlessly sexy about these modest looks paired with high slits and flirty accessories. The unique bags are decorated with updated fuzzy dice and fun blocks of color, completing the vintage throwback in a surprisingly sophisticated way.
For more information visit
Fendi.com