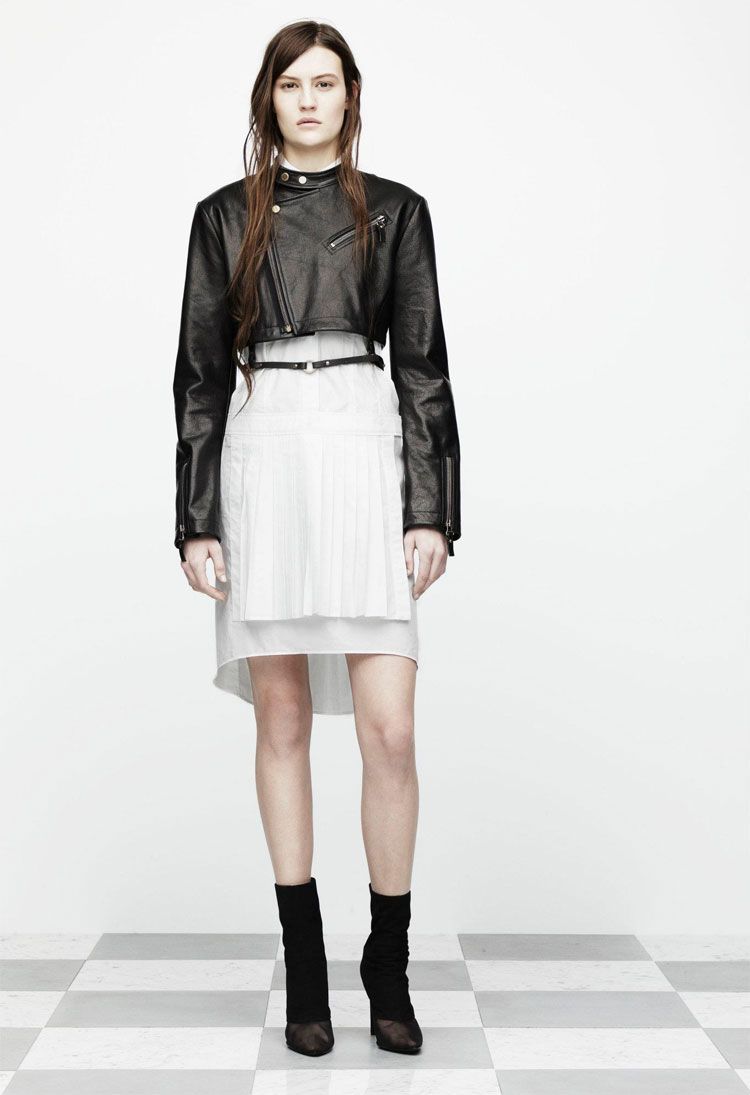 Photo Courtesy of Alexander Wang
Alexander Wang, the young
luxury designer
known for his so-called ?downtown? looks, is doing his best to break that mold after the announcement of his ambitious plan to open 14 stores in China over the next year. His latest Pre-Fall Collection for 2012 reveals his efforts are well-received, as he impressed audiences with a much more mature look than we?ve seen in his past collections.
In classic Wang style, the designer?s fall line produced tailored sportswear for the modern woman; however he breaks out of his junior-league status by keeping the focus on a few key elements. Wang used modern tailoring and texture to add flair to his architecturally-cut pieces. Similar to how other designers? fall collections revolve around outerwear, the core of Wang?s line consists of coats, jackets, and sweaters, but what makes them especially different is their unique fabrics and textures.
The largest characteristic of this collection to note is Wang's play on texture manipulation. Even off the rack backstage, it was hard to tell exactly how the materials of these pieces were constructed, as 90 percent of the fabrics in this line were custom developed. The designer experimented with the concept of shrink-wrap, lamination, and covering up; he lacquered the tweeds on all outerwear, including chunky wool sweaters.
The use of leather played a large role in this collection. Special attention was given to this particular fabric, so much so that it took on a buttery feel and even a particular jacket and vest combination could have been mistaken for nylon. It was even included in the eveningwear portion of the line, stripped onto the front of pants or skirts; while also being sculpted into whole garments like jackets and vests.
Unlike many collections for next season that take on a theme, Alexander Wang's Pre-Fall 2012 RTW does not follow a mold or stay within any boundaries. His presentation did not rely on a narrative, though his creations did come together in an unexplainable fluidity.
To view the full collection, visit
AlexanderWang.com
.