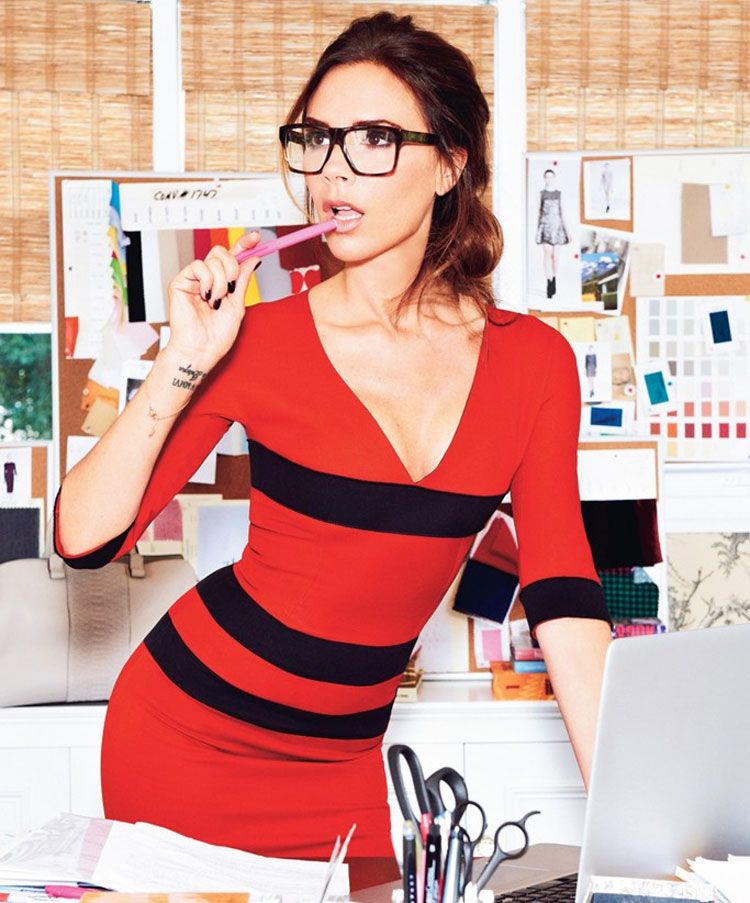 Photo Credit: Pamela Hanson
It seems like Victoria Beckham just won't back down from
fashion news
— not that we want her to. The Spice Girl-turned superstar wife and fashion mogul has recently announced that she's adding a line of optical eyewear to her repertoire. After starting a collection of sunglasses in 2010, the step towards prescription eyeglasses seems like a natural one, especially considering the posh designer is near-sighted herself.
"I do need to wear glasses— [but] I haven't found glasses that suit me or that I particularly like," Beckham told
WWD
. "I've always been quite self-conscious [about this], so that's why I've decided to do them myself," she said of her new collection, which will be a nice addition to her fashion empire that also includes a denim line, kid's clothes and a fragrance. The spectacles will come in six styles with three color options. Beckham chose UK-based luxury eyewear company Cutler & Gross as her partner in this project, as the duo of designers behind the established brand have experience dating back to 1969.
Beckham's soccer star husband, David, is apparently a fan of the line, which even includes some unisex models like the "Heavy Square." However, Victoria was sure to also include delicate and feminine styles in her collection. An overall color palette consisting of black, tortoise, topaz, yellow and forest green makes up this line for a versatile component that will appeal to many consumers.
Each pair is stamped with a delicate diamond-faceted "V" — signature to her products — which sits at the tip of the frames that are made from a combination of metal and acetate. Expected to hit stores in January and February, each pair will retail for about $410.
To learn more, visit
VictoriaBeckham.com
.