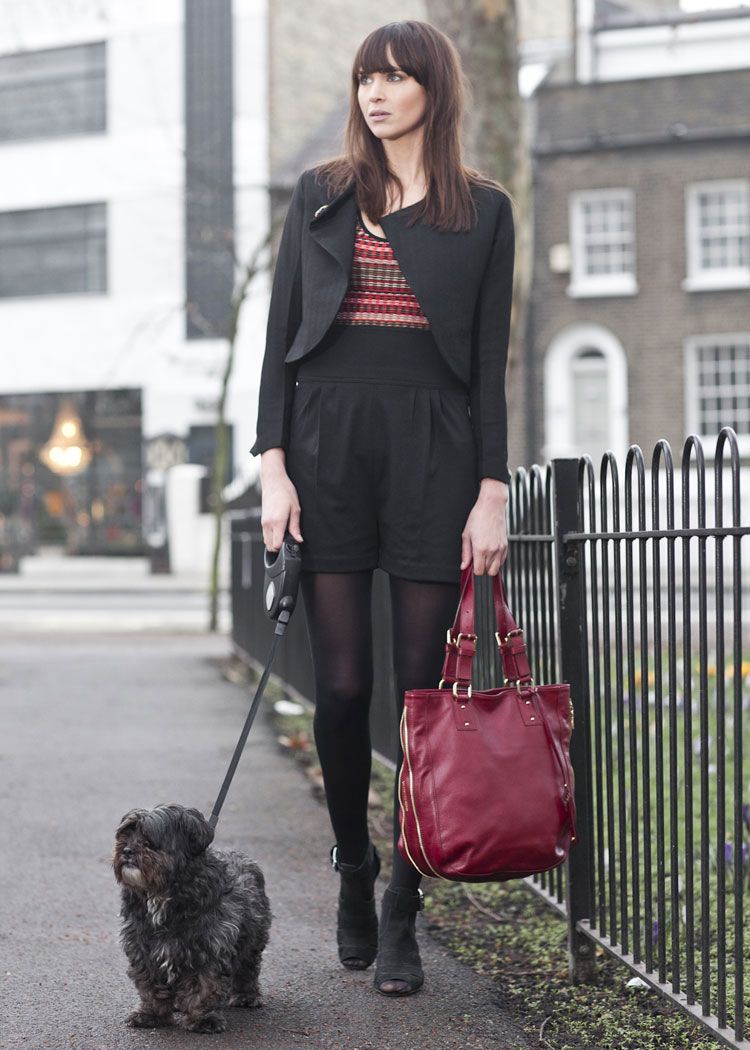 Photo Courtesy of Belen Echandia
When it comes to
luxury handbags
, fabric is at the top of the list for determining what's luxe and what's not. Luckily for all you bag-toting gals out there, Belen Echandia's autumn collection recently launched. Loaded with a variety of styles and colors, the online debut includes the first hand-held New York Tote featured in this season's red and blue hues, along with soft metallics and nutmeg-textured snakeprint styles.
The silhouettes and shapes of Belen Echandia bags are designed to encompass the confidence of the woman wearing the brand. Colors include deep firey red, marine, mahogany, butterscotch, whiskey, anthracite, oak, and a spectacular black. Smart bucket bags are back with sophisticated metal clasps, as well as mini bags that are similar in shape to their larger maxi-style sister. The purses are hand-crafted by a family-run Italian atelier to create a sense of uniqueness. Belen Echandia's handbags are decorated with bubble goatskin, snakeprint leather, rich waxy vegetable-tanned leather, and this season's special subtle hues of soft metallic throughout.
The Florence Satchel is about $660, and was inspired by the very popular Italian city and its native women who love to don the cross-body bags. Vegetable-tanned leather is the new colorful way the elegant bag has been made over.
The Barcelona Bag was inspired by the art and the day-to-night vibe of the city, and is a personal favorite of Belen Echandia's creative director. At around $660, it can be held in the hand or worn over your forearm.
The Stockholm Tote is a wearable cross-body bag is designed for everyday city use. At around $600, it can be hand-held or worn over the shoulder, and works well in all of the seasons colors and textures.
The New York Tote was the first hand-held tote by the brand. It was inspired by the street styles of New York, Milan and Paris, as well as the editors and business women who know fashion. The New York Tote, has an interior pocket and can be worn at the elbow. There is also a Paris Tote which has a large internal compartment. Both bags are priced at around $660.
The most glamorous of the group is the Cannes Shoulder Bag, which has a wearable rolled handle, two smooth, large front pockets, and a central removable section. It can be worn across the body as well as over the shoulder. With amber toned leathers this shoulder bag will keep you looking fashionable well into next season for about $660.