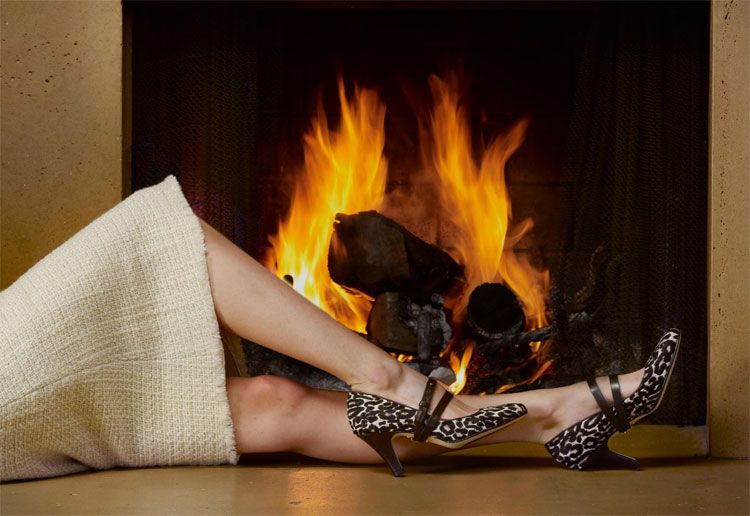 Anyi Lu
There are beautiful shoes and then there are Anyi Lu works of art. The must-have fall collection by the
luxury shoe designer
includes the "Vanessa" ankle boot and the "Rachel" calf boot. We love the uber soft aubergine suede Rachel boot handmade in Italy. Each shoe and boot is created using some of the best materials available and contains minimalist hardware and subtle textures.
The result? A mark of perfection. But don't just take our word for it. Now is your chance to win a pair for yourself or your BFF. Anyi Lu is offering an exclusive giveaway of two pairs of the three-inch
Vanessa
model side-zip shoes to our JustLuxe readers.
Simply leave us a comment below telling us your favorite Fall shoe style and you'll be enetered to win.
(See below for Terms & Conditions)
This gorgeous shoe retails for $495 and exudes understated elegance with its Italian-made bootie designed for durable style. You will love the soft grey color from this couture line, one of the hottest in fashion this season.
Due to the high demand and popularity of Anyi Lu's "Vanessa" boot, it is important to note that limited sizes of the shoes are available. Sizes available for our giveaway winners include 7, 7.5, 8, 8.5, 9 and 9.5— but remember, they'd make a great gift for a friend who wears one of these sizes if you don't.
Anyi Lu Giveaway Terms & Conditions
Simply comment below with your favorite fall shoe style and you'll be entered to win. Comments must be received by November 6, 2012 at 12:00pm PT, winner will be notified by November 7, 2012.