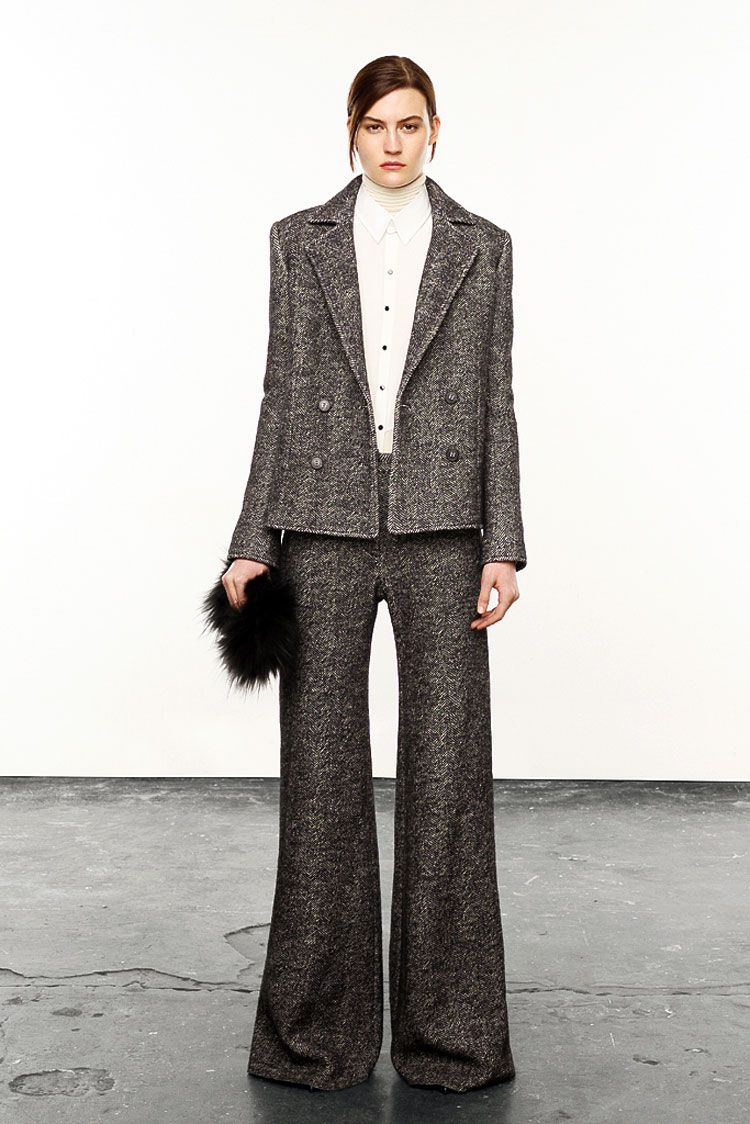 Photo Courtesy of Elizabeth and James
Yes, the Olsens are still all over the
luxury fashion
scene, from attending chic events like the
WSJ
Magazine Innovator of the Year Awards to getting ready to launch their Sephora fragrance in March. But while it seems like we see paparazzi shots of these girls all over the globe, their main focus is their fashion label Elizabeth and James. And contrary to what many predisposed opinions society may have of the twins who grew up in showbiz, you can tell that the girls treat this brand like their baby. In their ready-to-wear collection for fall, the Olsens keep up their good record by focusing on the needs of their customers.
The mantra for this season was to give the customer what she wants, which resulted in a contemporary collection that includes many of the trends we've seen elsewhere, including peplum, parkas, and flower prints. The line combines masculine and feminine by using a variety of hard and soft textures and materials. We see this in ensembles like suits with blazers, a navy parka with rich fur trim, and a black leather and fur bomber.
Like most autumn lines, Elizabeth and James's color palette consists of muted colors like ash grey, cream burgundy and metallic silver. With plenty of knitted sweaters, button-up shirts, and wide-legged trousers, the overall theme of this collection could be best described as "comfortable sophistication." All in all, it appears the designers achieved their goal of satisfying the needs of their customer, as the Olsen twins give women a range of classic closet staples in a cozy yet luxurious way.