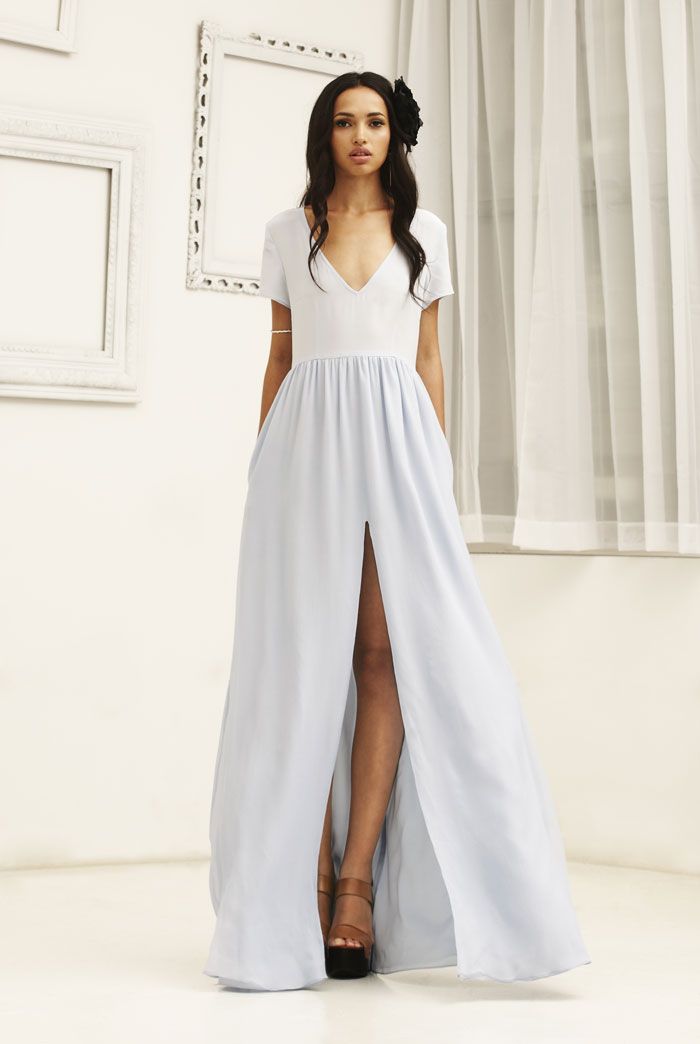 Photo Courtesy of Rae Francis
As women, we like to taste a bit of everything; whether it be dessert or fashion, our hunger is never truly satisfied until we have experienced it all. At times, even this is not enough— sometimes all of our options are simply so delicious that we cannot choose a favorite. New York-based contemporary womenswear line Rae Francis completely understands this with their uptown-meets-downtown Spring 2013 collection of
luxury garments
made for the modern woman that has to have it all.
Design duo Ariel Lilly and Christina Coniglio met at The Savannah College of Art and Design while studying fashion design. While they may have gone their separate ways after graduation, dabbling in many different areas of the fashion industry, they ultimately reunited, combining both of their experiences and knowledge of fashion and the industry to create their contemporary sportswear collection Rae Francis.
This show-stopping collection gives its wearer much-desired comfort without forgoing style. Inspired by the beautiful free-flowing pieces worn by Florence Welch, the frontwoman of Florence and the Machine, and the cool and chic girls at Coachella, their latest Spring 2013 collection manages to be playful yet delicate. The line beautifully showcases soft pastel tones that compliment any complexion, and striking pieces that stand beautifully on their own or layered.
The collection varies from loose, floaty tops with bold cut-outs to asymmetrical skirts and maxi dresses with high slits and clean lines. Articles from the collection are basic enough to easily transition from daywear to eveningwear, but also stylish enough to hold their own in any outfit, acting as an attractive statement piece. These two different aesthetics seemlessly blend together to create a sophisticated look with an added rocker edge.
Each piece offers the Rae Francis signature aesthetic of classic elements with surprise details, allowing every woman to unleash their inner bohemian goddess— all the while remaining modern and elegant. Designed and produced in New York City, prices for these pieces range from $136 to $382.