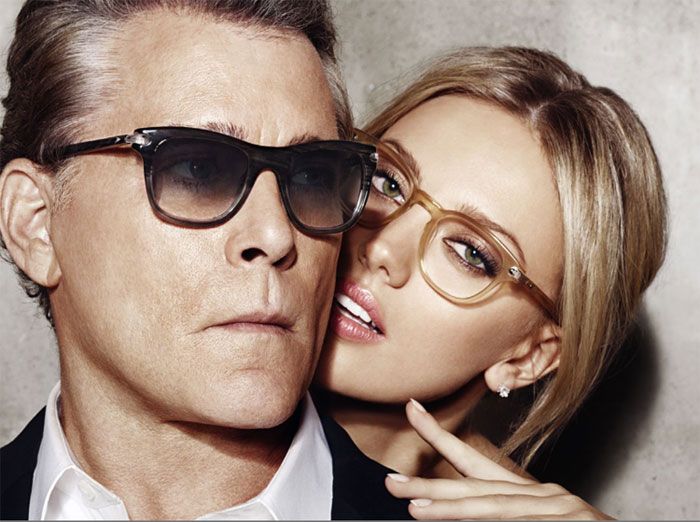 Photo Courtesy of Oliver Peoples
Make your way to the ever-hip West Hollywood, CA and you'll discover the headquarters for an eyewear company that is truly visionary— Oliver Peoples. With a dream to create some of the most culturally distinctive eyewear in the world, Oliver Peoples Inc. was originally co-founded in 1986 by
luxury designer
Larry Leight. Born and raised in Los Angeles, Larry earned his degree as a certified optician with a desire to design fashionable and quality eyewear for stylish and progressive individuals. Larry has since gained the honor of being one of the first eyewear designers to be elected as a member of the CFDA (Council of Fashion Designers of America.)
This company, renowned for its unique eyewear, has developed a loyal following and presently has distribution in more than 60 countries worldwide. Currently worn by some of the most influential and stylish professionals, Oliver Peoples is known for its distinguished eyewear made with first-rate quality materials. Instead of dressing their sunglasses with an ostentatious logo, Oliver Peoples prefers to be discrete, allowing there to be an emphasis on the beauty of the design as opposed to the label.
A brand for the confident trendsetter, Oliver Peoples is celebrating its 25 years in the biz with a limited edition collection; one optical style, XXV-RX, and one sun, XXV-S, for Fall 2012. With this monumental anniversary approaching, Larry began reflecting on the history and progression of the company; more specifically, flipping through his personal archives and design notes. During his walk down memory lane, Larry came across a sketch from 1989 – a design that had never been produced but simply had to be revisited.
"I remember when I drew these," says Leight. "I always loved them, but they just weren't right for our collection at that time. We had something going with our aesthetic— it was a new and different intellectual category of eyewear, and people were really drawn to it. These frames just felt a little more modern than what we were doing back then. In celebration of the 25 year anniversary I wanted to dig back into our heritage. We recently re-released some of our renowned styles from the past, but for this I wanted something different. I wanted it to be new for our consumer but still remain true to our roots. My rediscovery of these designs encompasses exactly that. They combine two iconic categories that Oliver Peoples is known for: the bold, substantial acetate frames like "Tycoon" and "Sheldrake," and the refined, vintage-inspired looks that the brand was founded on. I am excited to finally see them in true form."
With durable plastic frame fronts fused with intricately-ornamented metal details, the hinge has a custom scroll-engraved design with an arrow plaque— the first time Oliver Peoples has featured this design. Offered in both sunglasses and eyeglasses, color options include modern and classic tortoise and a grey option in celebration of the brand's 25th year. Lenses will be available with VFX Polarized, Photochromic and Mineral Glass. As for the case, Oliver Peoples used the first 1987 collection as inspiration, and its 25th anniversary case is donned with the original Oliver Peoples plaque.