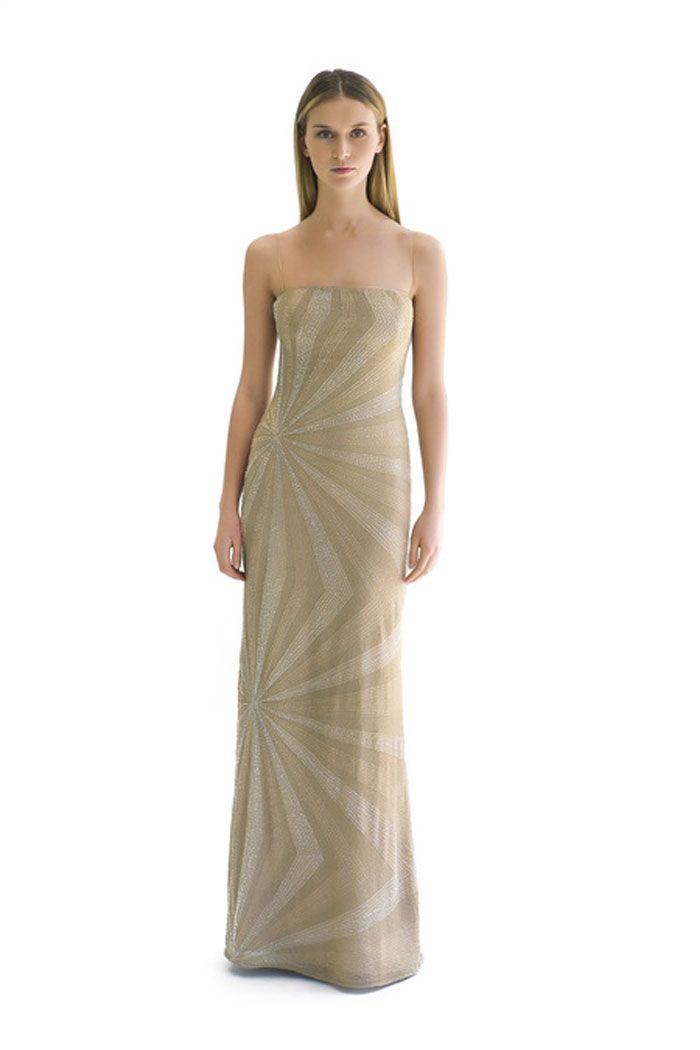 Photo Courtesy of Carlos Miele
While Brazilian
luxury designer
Carlos Miele's Spring runway collection showcased vibrant colors and prints associated with the change of seasons, his Fall collection takes things back to basics with subtle colors and demure silhouettes. Featuring toned down shades of nude, black, lavender and indigo, garments are embellished with delightful details and gemstone embroidery which beautifully show off the waistline, drapery and folds of the designer gowns.
Carlos Miele is known for pieces that are said to be deeply influenced by his Brazilian roots. His collection showcases his ability to combine cut and design, which results in a finished product that perfectly blends craft and luxury. While the designer may have opted for solid colors of eggplant, peach, champagne, emerald and light blue, the designs are far from one-dimensional. Using an array of different fabrics and patterns these cocktail dresses and gowns can work their way from day to night wear with the designers use of silk, chiffon, tulle, taffeta and satin.
Introducing his softer, subtler side, Miele's new lineup has a stunning nude column gown with delicate beading that has a hint of Art Deco, along with a floor-length, champagne colored dress with elegant lace overlay and an empire waist accentuating the female form. For a more fun, flirty ensemble the collection contains mini, cocktail dresses in midnight black and dark indigo, with bold and chunky stones and crystals or graceful lace details.
These ultra-feminine gowns can be found in mermaid, hourglass and imperial silhouettes and follow his trademark detailing of stunning ruching and micro-pleats.