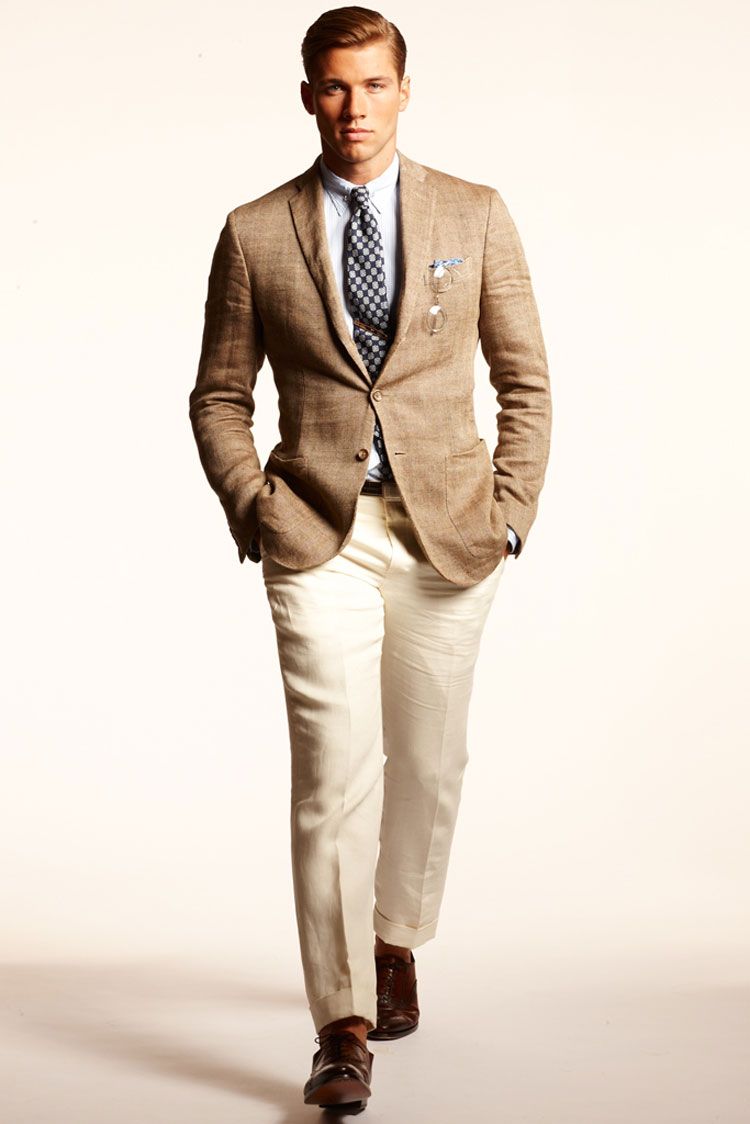 Photo Courtesy of Ralph Lauren
When it comes to
luxury menswear
, there's one label that the gents can rely on from season to season for an all-American look from head-to-toe. Ralph Lauren has been doing just that each season, and without fail, for the past several decades. As is typical of the brand, preppy pastels and patterns are plentiful in the upcoming spring collection, but the New York-based designer manages to come up with something new by providing a hint of Native American print and giving a generous nod to the most underappreciated neutral of them all: brown.
The latest collection from Ralph Lauren emphasizes equal parts country, business, prep, and sportswear, with new additions to the brand's Purple, Black, Polo and RLX labels, respectively. The aristocratic Purple Label sees an impressive bunch of impeccably-tailored items, from rustic three-piece and double-breasted suits to sweaters and trousers. Though unexpected for a spring collection, the rich earth tones add a refreshing sophistication to this season's selections, and they work well against the brand's standard country club pastels.
Ralph Lauren's Black Label is a bit more relaxed, with luxuriously minimal pieces that seem ideal for weekend-wear. More brown appears in this label in the form of zip-up biker jackets and crew neck sweaters— a touch of freshness and modernity alongside the leather, linen and wool creations.
The Polo Ralph Lauren label contains the brand's classics— collared dress shirts, preppy knits, relaxed chinos and even a few sport coats. The RLX label combines luxury, technology and style through its outdoorsy and casual— but still tailored— recreational wear. Though each label clearly has a different vibe, the individual pieces blend into an overall, put-together look when mixed and matched.