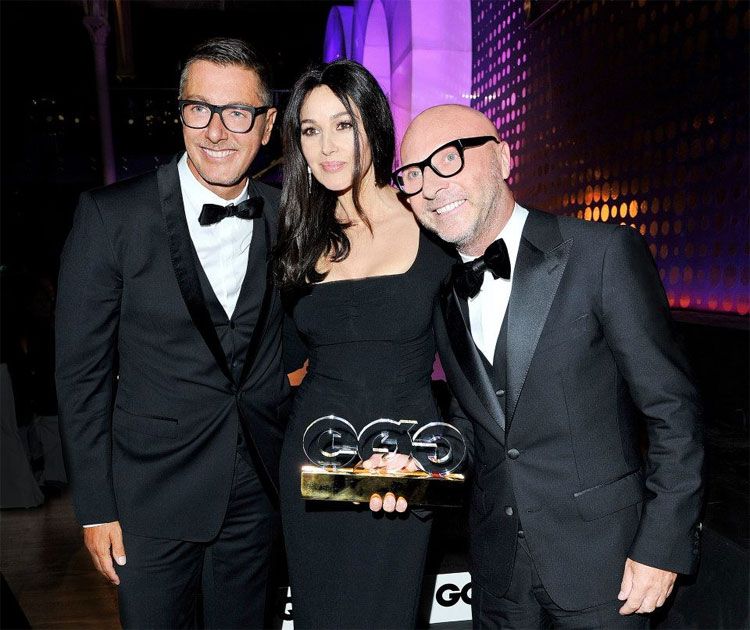 Photo Courtesy of Dolce & Gabbana
Famed Italian
luxury fashion
design duo Dolce & Gabbana have just joined the privileged ranks of the world's billionaires for the first time in their 28-year career, thanks to the continually rising global demand for luxury goods. According to
Bloomberg News'
new ranking of the world's richest individuals, Dolce, 54, who owns a 41.8 percent stake in the company, now has an estimated net worth of $2.2 billion— while Gabbana, 50, who controls a 40 percent stake, is worth an estimated $2.1 billion.
The news comes as the pair prepares to go on trial in Milan to answer charges that they evaded over $500 million in taxes when they sold their Dolce & Gabbana brand and D&G diffusion line (which was shut down in 2011) to their own Luxembourg-based holding company in 2004. They have denied the accusations.
The celebrity favorites already enjoy many trappings of mega-wealth, including their 167-foot Codecasa superyacht called
Regina D'Italia
, as well as luxurious houses in Portofino, Milan and the South of France. And they're not the only style mavens to have achieved billionaire status in the past several months; co-founder of the New York-based shoe and handbag label that bears her name, Tory Burch, also made the list, along with Prada executives Marina Prada and Alberto Prada Bianchi. Meanwhile, the report states that LVMH CEO Bernard Arnault is now the world's tenth richest man, with an estimated net worth of $30.1 billion.