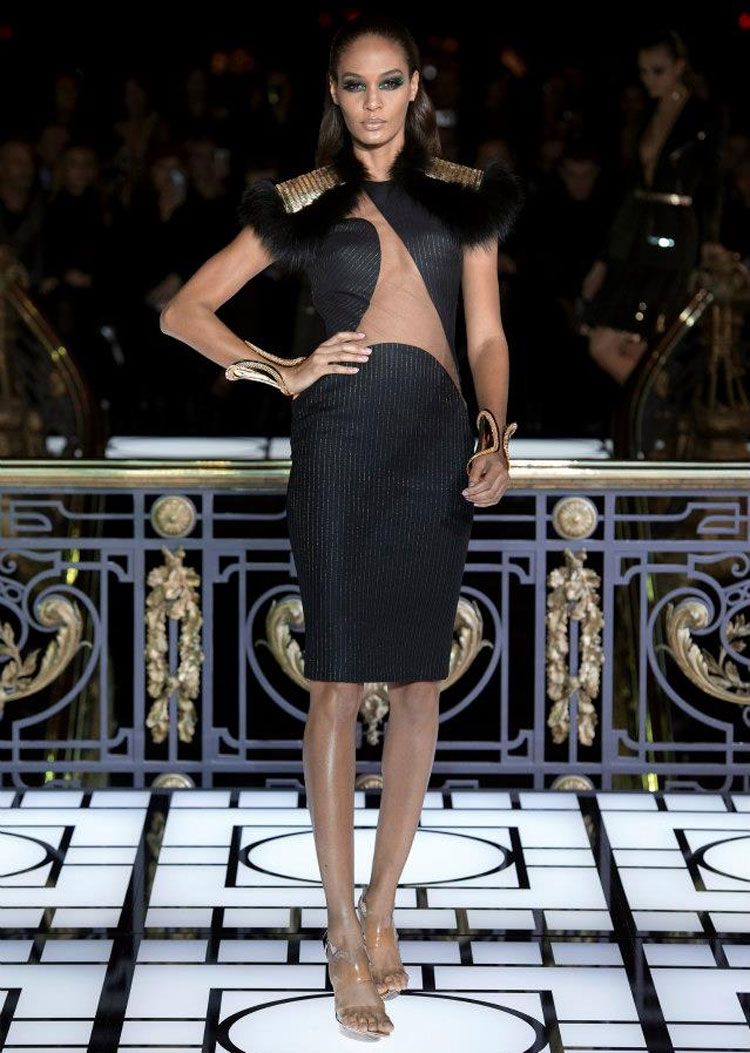 Photo Courtesy of Versace
It may be the dead of winter, but those interested in
luxury fashion
can finally see the light at the end of the tunnel. Spring Couture is finally here, and none other than Atelier Versace helped kick off the season by presenting in Paris Fashion Week's opening slot on Sunday. In her Couture collection, Donatella Versace proves that all that glitter actually
is
gold— thanks to the designer's affinity with the particular material. But her collection truly transcends eras, as proven by a sudden pop of color in an initial sea of sophisticated black and gold.
The designer who is best known for her red carpet fare surprised the crowd, which included Olivia Munn and Princess Charlene of Monaco in the front row. Unlike her last two shows, which emphasized flowing evening gowns and above-the knee cocktail dresses as main attractions, Donatella sent a bevy of dressy daywear down the catwalk. In what reminds us of 1920s gangster-chic, glamorous dress, pant, and skirt-suits were prevalent in this show— many of them featuring 24-karat gold pinstripes, naturally. Others were less subtle with the material, with full-on gold metal garb from head-to-toe. One particular metallic jacket was just long enough to wear without pants— as a dress, this ensemble gave off some serious sex appeal.
But the brightly-hued chiffon dresses that closed the show were something of a different nature— and different era. Between their unconventional tailoring (loose babydolls and short-in-front/long-in-back silhouettes were common,) and the not-so-subtle use of neon (even as trim on black or white numbers, it gave off a glow-stick effect,) these pieces remind us more of the early '90s and had less of a glamorous impact on us than the daywear.