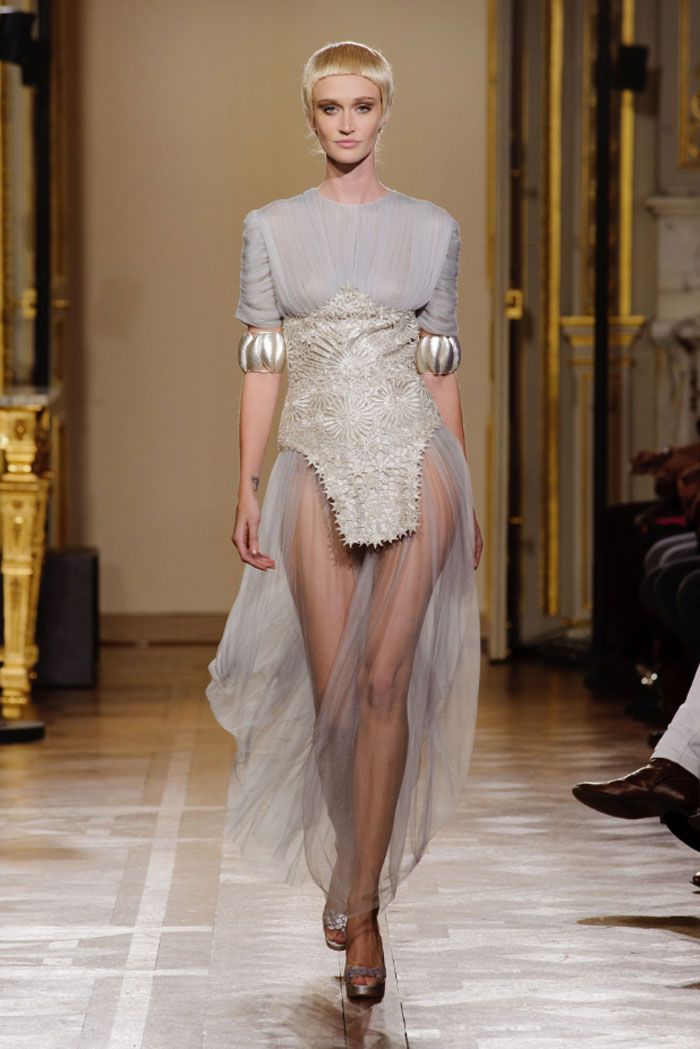 Photo Courtesy of Oscar Carvallo
Oscar Carvallo is one of those
luxury designers
that is capable of carrying the wearer to an entirely different world, and this is elegantly portrayed in his most recent Spring/Summer Couture collection. This mythical line transports onlookers to childhood fairy tales of delightful fantasy lands filled with whimsical characters— and we're all for it.
Born in Caracas, Venezuela, Carvallo was the first of four brothers in a family with a long line of well-established lawyers. Although he showed an interest and passion for the arts during his youth, he still opted to follow in his family's footsteps and pursue a career in law. However, soon after receiving his degree, he met one of France's most renowned master couturiers: Guy Meliet— a small moment that ultimately changed the direction of his life forever.
After Meliet's passing, Carvallo continued in the fashion industry in Caracas at his own atelier. After gaining his own personal fame in Caracas, he began to export his designs to North America. Not willing to simply stop there, Carvallo chose to continue his education and relocated to Milan to pursue a Master's Degree in Fashion Design from Domus Academy.
Known for adding exciting theatrical touches to his well-constructed designs, Carvallo also gives special attention to the female form, adding unique femininity to all of his pieces. Carvallo's surrealist designs are truly spectacular in that they manage to combine demure femininity
and
sultry sex appeal.
With a magical array of metallic palettes and sequins sprinkled throughout his ensembles, the runway show was a whirlwind of warrior princesses and elegant mermaids. Scaled and iridescent tops gave way to full, tulle evening gowns. Delicate embroidery was beautifully showcased on a variety of fabrics, from sleek silk to wasps of chiffon. The light and modest shades of white and silver only further suggested this wonderland theme.
Fanciful yet sophisticated and stylish, Oscar Carvallo's Spring collection is made for the modern woman who never let go of her romantic dreams.