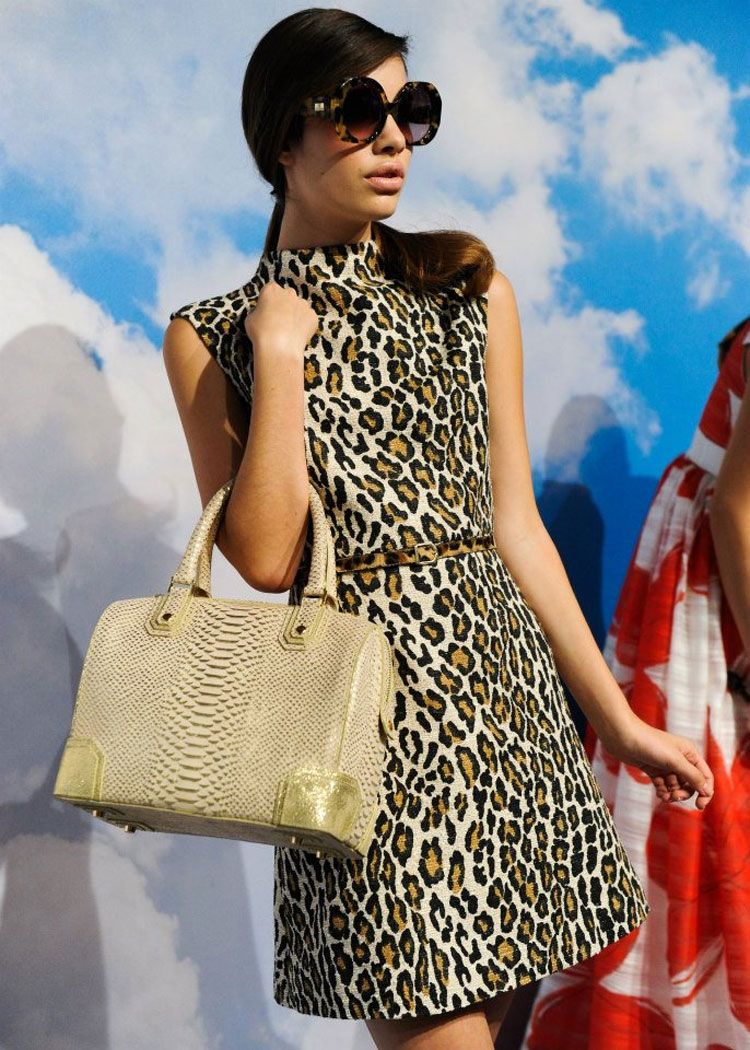 Photo Courtesy of Alice + Olivia
While February may be known as the month of love, this year there is a dazzling event that has us drooling more than any box of truffles ever could (an extremely difficult thing to accomplish, might we add.) This February marks the debut of quintessential New York City
luxury brand
Alice + Olivia's handbag collection. Our favorite fashionista and fit mommy, Gwyneth Paltrow, was lucky enough to get her hands on one of these chic bags before they even hit stores— and not surprisingly, she is already a fan.
Alice + Olivia is known for its use of fresh and eclectic pieces that ooze fun and flirty personality. With a quirky yet refined style, designer Stacey Bendet incorporates her passions for culture, music, art and vintage fashion into each and every one of her collections.
Having been in the fashion industry for 10 years, one may ask, what took Alice + Olivia so long? This line of contemporary women's apparel and footwear was an instant hit, so why did Bendet wait nearly a decade to take the plunge into handbags? According to the talented designer, she wanted to ensure that all other categories were perfected before she turned her attention to handbags. "I like doing things one step at a time," Bendet said. "I'm a part of all of it. If we're too scattered, I can't give my full attention."
However, it looks as if Alice + Olivia is going to make it well worth the wait, releasing three bag styles, named the Olivia, See and D, as well as clutches for the spring. Along with the chic and feminine styles come completely do-able price tags from $295 to $645. They will be sold exclusively on the Alice + Olivia website.