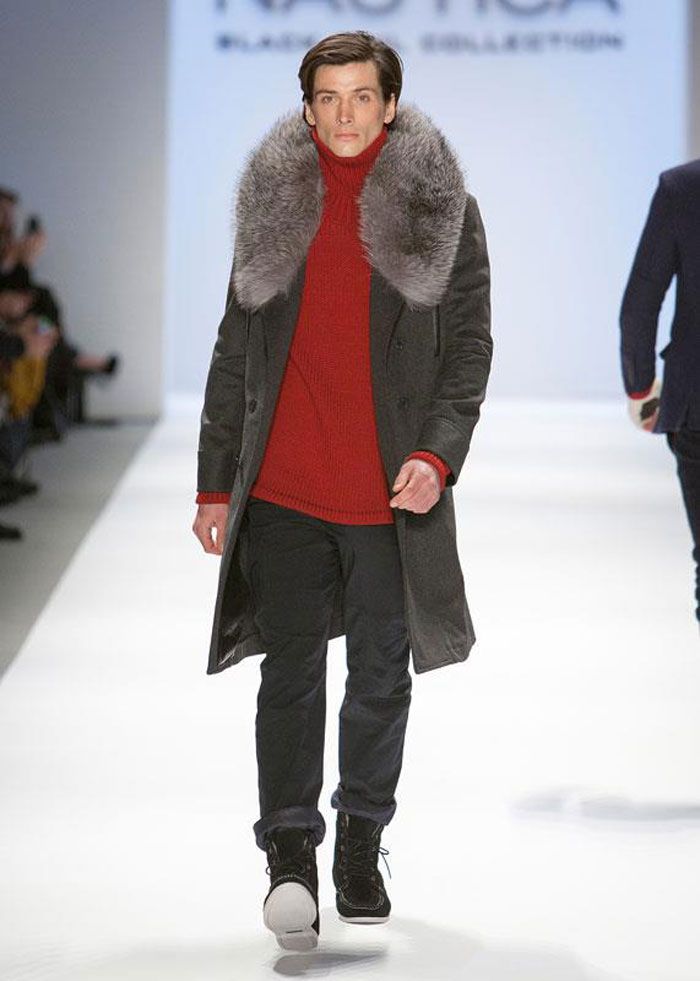 Photos Courtesy of Nautica
If you're looking for an iconic American brand that is half Upper East Side prep, half seaboard skipper, then look no further than classic
luxury brand
Nautica. After decades of being the go-to brand for stylish and adventurous gentlemen, Nautica celebrated its 30 year anniversary by presenting a memorable and inspiring collection of menswear during New York Fashion Week.
Drawing inspiration from the Antarctic adventures of Sir Ernest Shackleton, this anniversary collection seemed to be constructed for the coldest climate on Earth. While the line may have been made for cold weather, it certainly wasn't lacking in the cool and confident
Nautica
attitude that we have come to know and love.
Preparing for cold winter months can be a hefty burden; however, Nautica was able to create looks that are astonishingly bright and lightweight. While there were many heavy elements including chunky parkas, fur accents and puffer boots, there was still a generous selection of fitted wool sweaters, sleek sports coats and nylon leggings.
The Nautica collection for fall brought a certain youthfulness to winter wear through the use of colorful fur trims, bold jackets in fresh hues, and exquisite layering that managed to look warm, yet sophisticated and refined. Faux fur scarf accessories and double-breasted leather coats (collars popped, of course) brought an extravagant and upscale feel to the runway.
This stunning winter-worthy selection of ensembles included an outstanding variety of both uptown and downtown looks— ensuring that the wearer will look warm and chic no matter the occasion. A fabulous representation of casual elegance, the Nautica fall collection displays a blend of disheveled and polished looks that will have men feeling confident and women doing double takes.