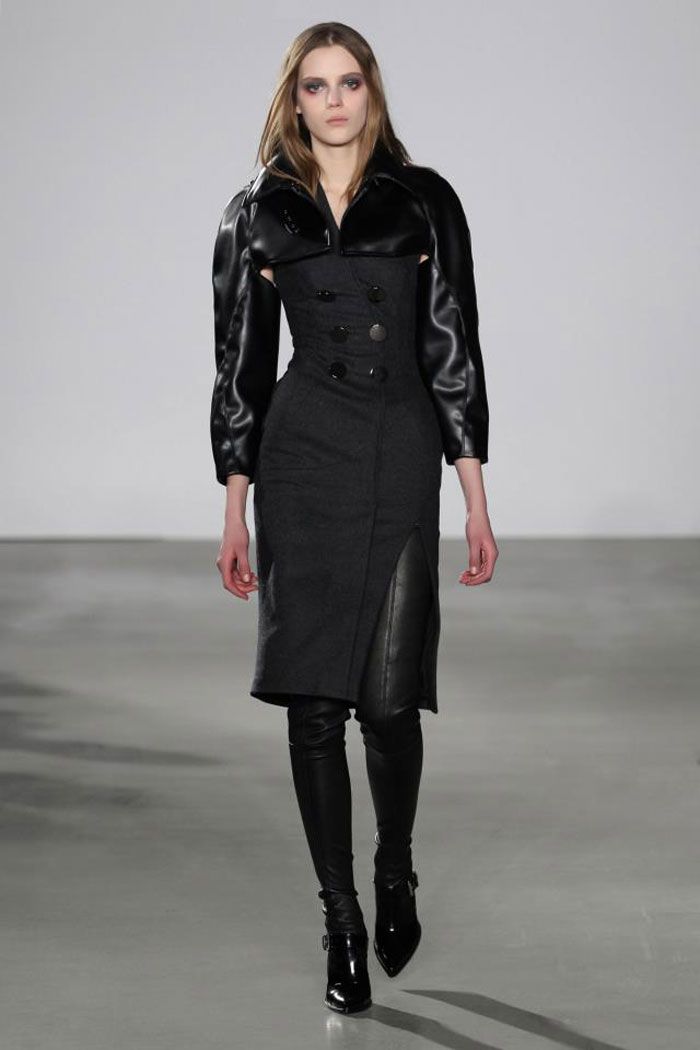 Photos Courtesy of Altuzarra
A complete 180-degree turn from his spring collection of dazzling prints and fresh colors,
luxury designer
Joseph Altuzarra has moved towards a more refined and elegant silhouette for Fall 2013. Sculpted and form-fitting, the label's new garments showcase a happy medium between sex appeal and class. With modern technology and our desire for instant gratification, trends are forced to constantly evolve; therefore, Altuzarra's ready-to-wear collection for fall is said to be inspired by the ever-changing and multi-faceted aspects of street style.