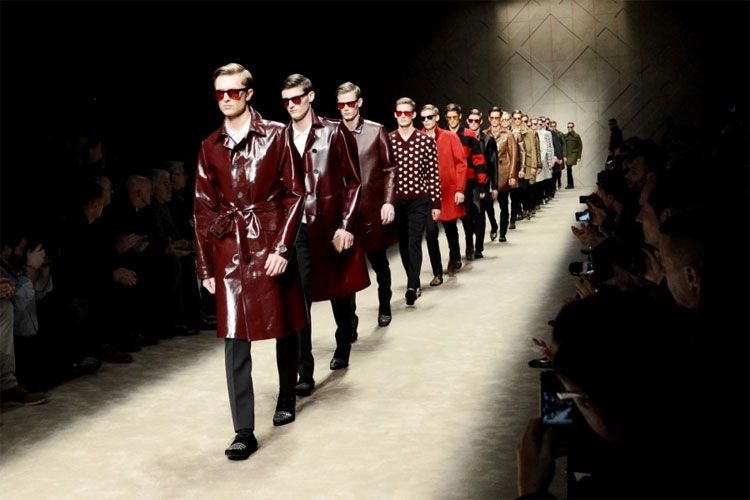 Photo Courtesy of Burberry
With the launch of the London Men's Fashion Week last year, more and more brands are moving their menswear shows to "The Big Smoke." Following Alexander McQueen and Tom Ford, it seems only fitting that the most quintessentially British
luxury fashion
label brings its menswear shows home after years of presenting at other international fashion weeks.
Luxury brand Burberry's menswear line has been a mainstay on Milan runways for more than 10 years, but today the brand announced it will be moving its menswear show to London, with a debut show on June 18. A supporter of
London Collections: Men
since its launch in June of last year, it was only a matter of time before
Burberry
returned its menswear shows to the city of its headquarters. The move follows the relocation of Burberry's womenswear show to London in 2009, which previously presented in Milan, as well.
This is great news for the brand that never misses an opportunity to highlight its British roots. "London is the creative heart of Burberry and our global headquarters, so we are incredibly excited to be showing our next men's collection here," said Burberry Chief Creative Officer, Christopher Bailey. The rise of the male fashion consumer, and the industry's growth in the menswear sector over the last few years, don't hurt, either. "The country's proud menswear heritage and outstanding contemporary talent give it a unique and powerful energy," Bailey said. "It is a wonderful time to be bringing our menswear show home."