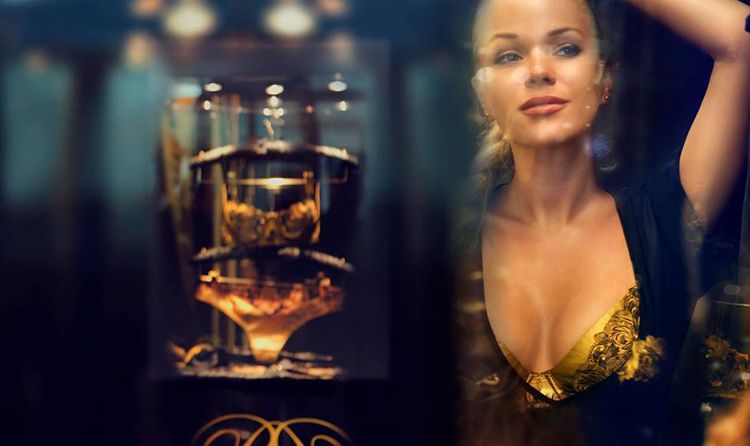 Photos Courtesy of Rococo Dessous
$6,000 could buy an around the world plane ticket, at least seven pairs of Jimmy Choo shoes or, for one modern princess, a 24-Karat gold
Rococo Dessous
bra. Taking a leaf from the history books of the world's oldest royalty, leave it to former Victoria's Secret designer Breanna Lee to come up with a
lingerie
collection gilded with what might be the world's first 24-Karat gold thread.
Invented and patented in Switzerland in 2011, the thread may be a modern novelty, but the collection itself draws inspiration from history. "The desire for gold fashion was born in the world's first grand civilization in Egypt, where Tutankhamun wore linens embroidered with the precious metal," the company explains.
Inspired by Tsarina Alexandra (the wife of Czar Nicholas I) Cleopatra VII, the last pharaoh of Egypt, and two of King Louis XIV's leading ladies, Francoise, (his second wife) and the infamous Marie Antoinette, each piece in the collection is named after four ladies from history who had quite the taste for the luxe life.
In fitting royal fashion, everything is hand stitched with the gold thread, black silks, and strictly made custom order. Corresponding to each woman's respective taste each piece varies in ornateness. Pearls and jewels may be added as well, for an additional fee.
The collection ranges from $3,000 for to $6,000 for a set.